Manchester United: Matthias Sammer refuses to rule out Bastian Schweinsteiger exit from Bayern Munich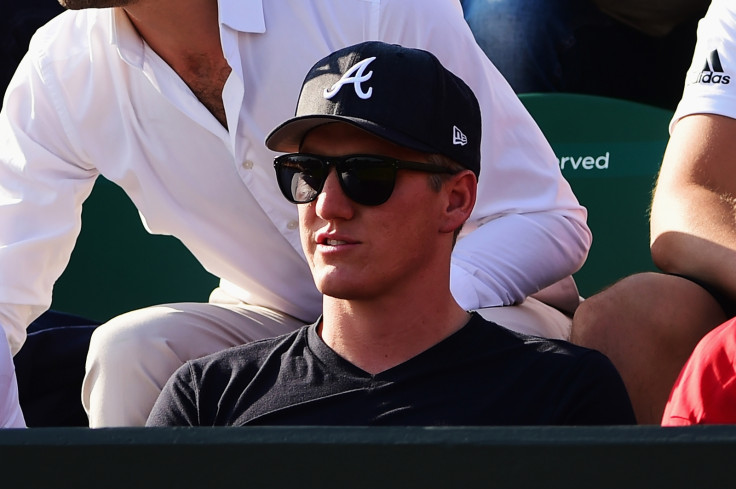 German football legend Matthias Sammer has refused to rule out the possibility of Bastian Schweinsteiger joining Manchester United, with the Bayern Munich sporting director claiming to be aware of the mounting transfer speculation concerning the player.
German captain Schweinsteiger, a World Cup winner in 2014, has spent his entire senior career with the reigning Bundesliga champions, but has been once again linked with a potential switch to Old Trafford this summer as Louis van Gaal seeks to strengthen his squad with the acquisition of a dominant midfielder.
The Daily Mail reported in May that United were even prepared to abandon their policy of not signing players aged over 27 in order to lure the central midfielder to the Premier League and secure a reunion with former Bayern boss Louis van Gaal.
Any hopes over the completion of another swift transfer following the signing of PSV Eindhoven forward Memphis Depay appeared to fade earlier this week, when Schweinsteiger hinted in an interview with Sport 1 that he could remain at the Allianz Arena in a bid to win a fourth consecutive domestic title.
That certainly has not prevented the rumour mill from continuing to churn, however, and Sammer appears to have added fuel to the fire by failing to dismiss the possibility of the long-serving 30 year old moving on during the current transfer window.
"Basically, nothing is excluded," he was reported by Goal as saying during a press conference to unveil the arrival of Brazilian playmaker Douglas Costa from Shakhtar Donetsk.
"It's a crazy world. He has clearly expressed that he is an important part of the team, but let's see. We're still waiting. Basti is a very important player to Bayern Munich but there are a few things to consider. We have noticed the speculation going around in public but we'll just have to wait. You can't rule anything out in the transfer window.
"Basti himself has spoken clearly. He's a very important part of the team. That's all I can tell you at the moment."
Pep Guardiola, meanwhile, has urged Schweinsteiger to make a decision on his future but says the player does feature in his plans for 2015/16.
As relayed by FourFourTwo, he said at the same conference: "I told him 'the future depends on you'. Basti has managed a great career. He must decide what he does alone.
"Of course I am planning to work with Basti next season. Basti has to decide. If Schweinsteiger wants to stay here then that's perfect. He's a top player."
Something that is likely to have a decisive impact on Schweinsteiger's future is the outcome of United's well-documented pursuit of Morgan Schneiderlin.
Southampton manager and long-term Van Gaal rival Ronald Koeman confirmed on 30 June that the Saints were yet to receive a 'serious bid' for the French international, while reports from The Telegraph have since claimed that the club have now rejected a formal offer for his services worth £20m ($31.2m).
© Copyright IBTimes 2023. All rights reserved.