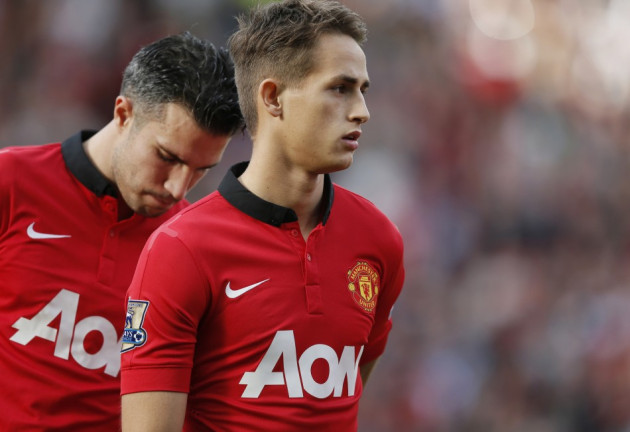 Gary Neville has high hopes for Manchester United's latest teen sensation Adnan Januzaj, predicting that the Belgian midfielder can go on to become one of the best players in the world.
The 18-year-old has made an incredible start to his senior career at United and has already been touted as a possible star. In his first league start he scored twice to help David Moyes' side secure a 2-1 win over Sunderland and he has since out pen-to-paper on a new five-year contract.
Despite the club's difficult start to the season, Januzaj has been a shining light for Moyes and Neville truly believes that he has the quality to become one of the biggest names in the game.
"Adnan Januzaj's great qualities are firstly his balance, which is absolutely fantastic when he's moving with the ball and dropping his shoulder one way to go the other, and secondly his effortlessness," explained Neville.
"He has the ability to drift past people as if they're not there when he attacks the defender's back foot.
"I've played at United and you're very conscious of adding too much pressure to young players. However, I genuinely think this guy could be one of the best in the world. I think he's that talented."
Neville has certainly seen his fair share of young players come through the Manchester United academy and it seems he has also been impressed with the new-found maturity of West Ham midfielder Ravel Morrison.
The hugely talented midfielder earned a reputation as one of the most talented players in United's academy but after various off field troubles has finally started to show his promise at Upton Park.
Neville believes Morrison also has star quality and has even drawn comparisons between the West Ham starlet and former England great Paul Gascoigne.
"I watched Ravel Morrison as the Manchester United youth team won the Youth Cup. I've seen the development of the player. He also has great balance but also great awareness," explains Neville.
"He understands where players are around him, and always looks like he has time and space when a game is frantic. He can go past a player, and he's also got a toughness to him - he's hard to knock off the ball. For a centre midfielder to have that is a rare commodity in English football; you need to go back to the likes of Paul Gascoigne.
"He has a long way to go before he can get the levels anywhere near Gascoigne, but he's a unique talent in that he plays in a central area but still has the ability to beat people."
Gary Neville was speaking in his fortnightly column for EA SPORTS FIFA 14 Ultimate Team. Read the full column athttp://bit.ly/1aHaUSX