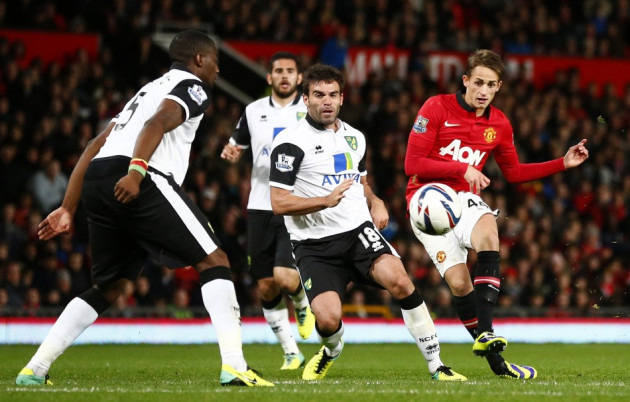 Manchester United star Adnan Januzaj has expressed his desire to spend the rest of his career with the Premier League champions.
The 18-year-old signed a new five-year contract at United earlier this season and aspires to follow in the footsteps of his predecessors like Ryan Giggs and Paul Scholes in order to etch his name in the Old Trafford books.
Januzaj raised many eyebrows after being named as a substitute in the final game of last season under Sir Alex Ferguson.
This season, Januzaj has continued to impress the Old Trafford faithful with his impressive performances. He was handed his first league start in October, when his two goals inspired United to a 2-1 victory against Sunderland.
"My first opinion was to sign for Manchester United - that was my first choice. Now I've signed for them and I'm happy here. If I could play all my life at Manchester United, I would do it for the club," Januzaj told MUTV.
"I was really happy with those two goals and now have to continue to score more if I can. That was my first game, giving me the chance to play, and I had to prove I could play at first-team level. I think, to score two goals on my debut, I can't ask for any better," he added.
Januzaj was also nominated for the BBC Young Sports Personality of the Year 2013. But the Belgian born attacker is motivated to surpass his recent achievements and aspires to achieve even more at Old Trafford.
"You always have to keep going and work hard if you want to be even better. My parents always told me to keep my feet on the ground, keep working and, if you can, try to be the best player in the world," he explained.
Despite being born in Belgium, Januzaj is yet to commit playing for a national team, and has praised United manager David Moyes for giving him a chance to showcase his talent and skills for the English champions.
"In football it's not [about] age. If you're good enough to play, you have to play. I think the boss gave me the chance because he's known for giving a chance to young players. He's a top manager and knows exactly what he is doing with the players and everything else," he concluded.