Lifelong United Fan Wants to Score Winner at Etihad
Reading striker and lifelong Manchester United fan Adam le Fondre says he would love to score a winner against Manchester City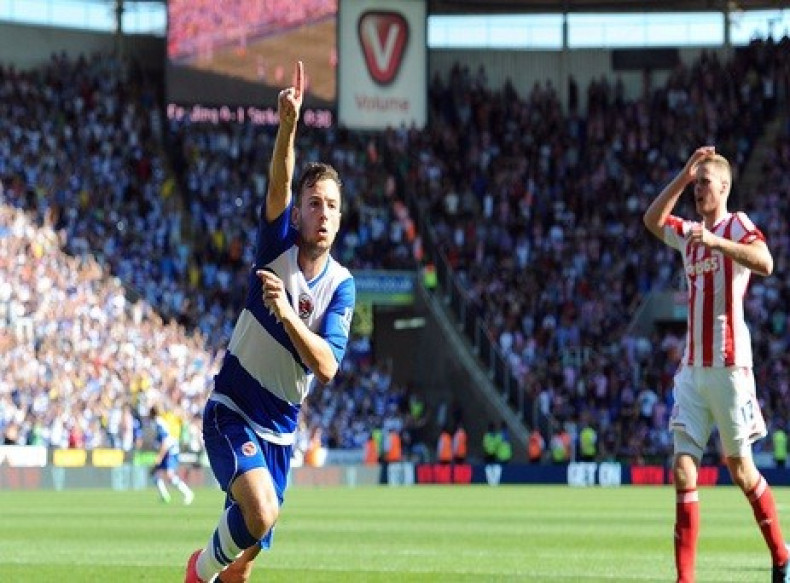 Reading striker and lifelong Manchester United fan Adam le Fondre says he would love to score a winner against Manchester City.
The Royals will meet the Premier League champions at the Etihad on 22 December and the 25-year-old is keen to help United reclaim the league title, even though they turned him down as a youngster.
"I went for a six-week trial [with the Red Devils] over the school holidays, training three times a week. Then we played a practice match and I scored a hat-trick and we won 5-1. But they pulled me aside afterwards and [former United player and manager] Wilf McGuinness said, 'You're too lazy'," the Daily Star quoted le Fondre as saying.
"I'd love to score against United but I think I'd prefer to hit the winner at the Etihad! It is my birthday [on 1 December when United visit the Madejski Stadium] so it will be a good present if I score. Then Old Trafford [game] is in March. I'll have a ticket list of about 50 family for that one!" the forward added.
Pogrebnyak Thrilled to be Part of English Top-Flight
Meanwhile, le Fondre's Reading team-mate and Russia striker Pavel Pogrebnyak has revealed he is delighted to be part of the Premier League. The 28-year-old played for Fulham in the second half of the last season and signed a four-year contract with the Royals in July.
"My dream has always been to play in the Premier League. At the end of the 90s I liked watching English football very much so I wanted to sign [for a club] in England but I didn't think it would happen so late. But now I'm here and I'm happy about it. The first time I watched English football was in 2001 or 2002, I decided to go to a Premier League game. My favourite players - [Ryan] Giggs, [Paul] Scholes, [David] Beckham - were running around," Goal.com quoted Pogrebnyak as saying
The former Spartak Moscow and Stuttgart star also explained why he is more attracted to English football than any other European league.
"Because of the speed, fights and tough play. As a striker I always liked crosses from the wings. When I was sitting in front of the television in Russia I was amazed to see when someone heads the ball after a big jump or started to dribble, it was very fascinating for me to see. Scoring a goal like this and then running to the fans - it's like paradise for me," Pogrebnyak said.