On-loan Manchester United winger Lingard is ready to extend his loan spell with Championship club Leicester - and says he wants to follow the example of Old Trafford club-mate Tom Cleverley.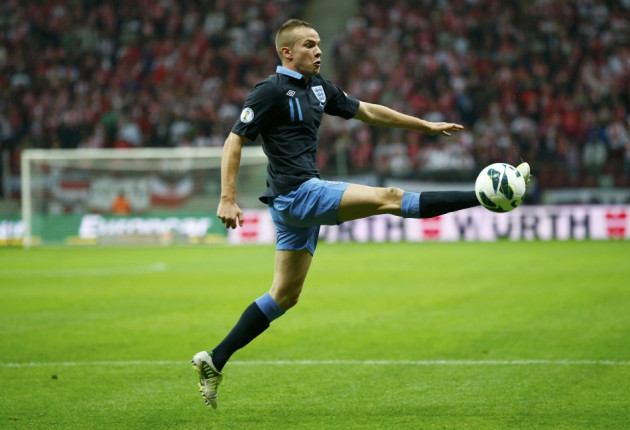 Cleverley was with City from January 2009 for the remainder of the season, helping Nigel Pearson's side to Championship football after securing their promotion as champions of League One.
The England international later spent a year on loan with Watford and Wigan Athletic during the 2010-11 and 2011-12 seasons respectively before cementing his position in United's first-team squad in 2011-12 and also playing for England. Lingard believes Cleverley's development demonstrates the benefits of going out on loan to gain experience.
"I look at Tom Cleverley and what he has achieved, becoming part of the United first-team, and he had his first loan move to Leicester. He stepped up and it would be good to follow in his footsteps. He is someone to look up to because, when he was younger, he was one of the small guys, like me. He didn't get much playing time in the youth team. But he went out on loan, stuck at it and worked hard, and that is what I want to do," Lingard told the Leicester Mercury.
The 19-year-old midfielder was excited when he was informed about the interest from Pearson's side and was quick to accept the chance to join the Foxes as their style suits Lingard's playing technique.
"I was told of Leicester's interest on Sunday night and I didn't have to think about it. I wanted to come straight away and I came down on Sunday night to train on Monday. This is the chance I have been waiting for. I was one of the main players in the reserves last year and I wanted to get some first-team experience," he added.
It is not the first time United manager Sir Alex Ferguson has given a chance to his youngsters to gain some experience in the Championship and League One. Along with Lingard, Ferguson has handed Robbie Brady and Michael Keane opportunities to impress in the Championship. Keane is alongside Lingard at Leicester while Brady has successfully completed a loan switch to Hull City.