Sir Alex Ferguson has revealed that Paul Scholes will be at Manchester United next season, either as a player or coach.
The 38-year-old had come out of retirement last season to help the Red Devils from an injury crisis but he has spent much of this campaign on the treatment table. The former England international is expected to hang up his boots again in the summer but the United boss says they are yet to make a decision over whether the midfield veteran should play or coach next term.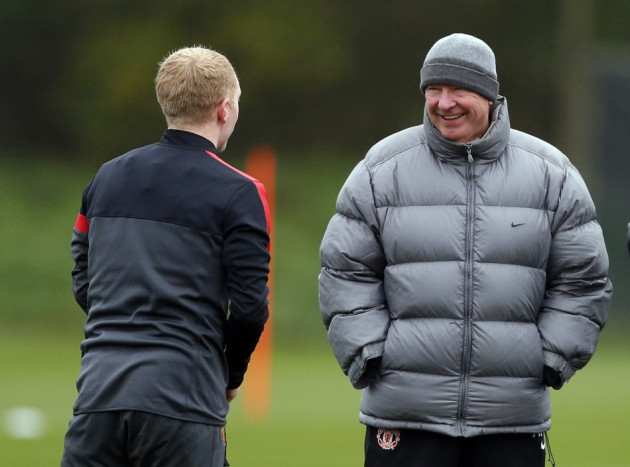 "We'll have to wait and see with Scholes. He's got an injury that is bothering him a lot. It doesn't matter as he'll be here anyway - whether as a player or coach. It would've been easy to say nothing and carry on with the Reserves but he made his mind up he wanted to come back and play and it was a good one for us," Ferguson said.
"I think there will come a time when he has to quit anyway, whether it's next year or this year. He's not made his mind up about that. He has got a lot to offer us and we do this now, it's a very important part of our club to get players who have made a great contribution," the Scot pointed out.
Ferguson also confirmed that the likes of Ryan Giggs, Darren Fletcher will join Scholes, Nicky Butt and the others as coaches at Old Trafford.
"Scholes, Nicky Butt is with the Reserves; Darren Fletcher, when his time comes, will join. Ryan Giggs will join. Brian McClair, Tony Whelan, Paul McGuinness, Marek Szmid. We have a lot of former players in positions at the club which is healthy for us," the manager added.
United play Arsenal at the Emirates in the Premier League today as Robin van Persie, who failed to win the league title during his eight-year stay with the Gunners, returns to north London as a champion in his debut season at Old Trafford.