Sir Alex Ferguson has confirmed that Manchester United have rejected a transfer request from Wayne Rooney.
The 27-year-old has been heavily linked with a move away from Old Trafford this summer, with Paris Saint-Germain, Bayern Munich and Chelsea understood to be monitoring his situation. Ferguson admitted the England international has been unhappy about his bit-part role for United in recent months.
"We have refused [the transfer request]. I think he should go away and think about it again. He wasn't happy about being brought off in games this season. Wayne Rooney in top form wouldn't be taken off," the Scot said.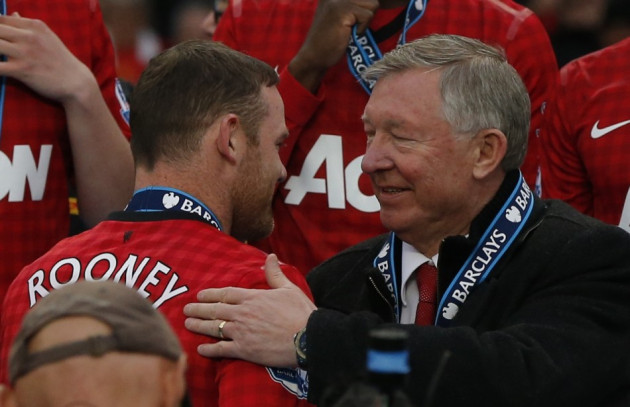 Rooney was left out of the 18-man United squad that beat Swansea City 2-1 on Sunday, in what was Ferguson's final game in charge at Old Trafford.
"I don't think Wayne was keen to play, simply because he has asked for a transfer," Ferguson defended his decision.
Rooney had previously requested permission to leave United, back in 2010, before changing his mind and signing a new five-year contract with the Red Devils.
Asked whether the striker will stay at the club, the manager pointed out: "It's not my decision now."
Ferguson revealed he decided to leave United during last Christmas. The 71-year-old also stated he would be busy with various assignments even after retirement.
"I decided to retire last Christmas. Things changed when my wife Cathy's sister died. She has lost her best friend, her sister. Also, I wanted to go out a winner. It was very difficult. There were times when we sometimes blurted it out to the family. We told our sons in March. My brother didn't even know until Tuesday," the 71-year-old said.
"The most important achievement was winning the first league and the door opened after that. We just grew and grew and grew. We had some fantastic teams. I've got a lot of things to do. My son Jason's been organising things. I won't be sitting still," he added.