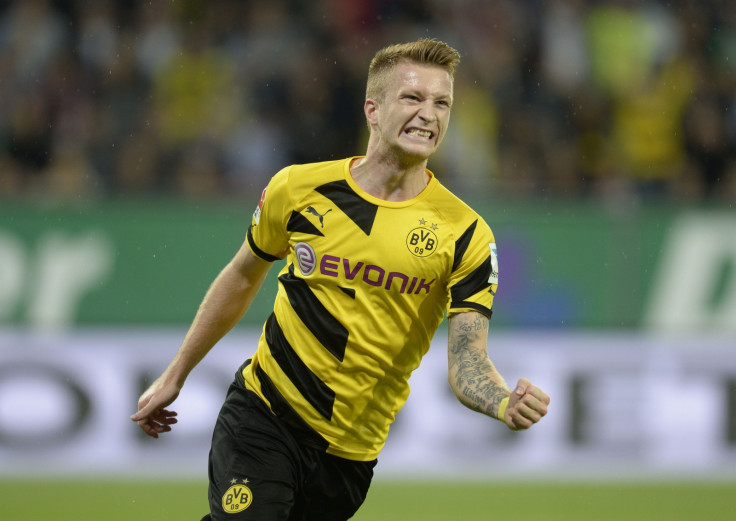 Arsenal and Manchester United are keeping close tabs on Borussia Dortmund, with the club currently in turmoil, having lost their game against a ten man Augsburg, which has brought them to the bottom of the Bundesliga table, with a real threat of being relegated.
The Daily Mail reports that the situation has alerted a lot of clubs across Europe, who want to make use of the vulnerability and make attempts to sign their best players in the summer. United are interested in signing Mats Hummels, who has previously worked under Louis van Gaal in Bayern, while Arsenal have designs for Ilkay Gundogan, whose development over the past couple of seasons has been restricted due to injury.
Marco Reus, who has been linked with a host of Premier League clubs, wants to move to Barcelona, but with their transfer ban extending until the end of 2015, Real Madrid have emerged as favourites for his signature.
The report states that Bayern are out of the race, given that their relations with Dortmund are at an all time low and that they will not be making a move for either of their players, having already taken Mario Gotze and Robert Lewandowski in previous seasons.
It is a difficult period for manager Jurgen Klopp, who transformed the club since his arrival, leading them to two consecutive Bundesliga titles but the feeling across the club is going against him, with fans disappointed after their poor performance.
He was previously touted to take over Arsene Wenger as the manager for Arsenal, but talks have since been dispelled as the Gunners are fighting for a Champions league spot, while Dortmund are will look at saving themselves from relegation.
The Gunners face Tottenham Hotspur on Saturday, where a win will take them five points clear of their north London club and give them a major boost in the race for a Champions League spot.