Manchester United could be set to lose one of their most established defenders with the news that Rio Ferdinand is said to be considering leaving the club at the end of the season when his contract expires.
The Guardian is reporting that Ferdinand could be made a lucrative offer from China where a number of clubs are keen to add the England defender to their ranks.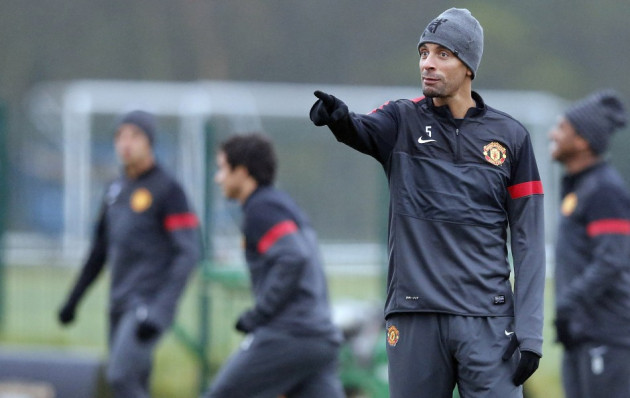 Shanghai Shenhua have already flexed their financial muscles when they managed to convince former Chelsea duo Nicolas Anelka and Didier Drogba to leave Stamford Bridge in order to play in the Chinese Super League.
Anelka is believed to earn around £175,000-a-week, while his fellow striker Drogba signed a two-and-a-half year deal that saw him earn a weekly wage of £195,000.
Ferdinand is out of contract at the end of the season, but manager Sir Alex Ferguson has suggested that he wants to keep the defender at the club as he believes he can still perform at the top for years to come.
"I think Rio can play for two or three more years," said Ferguson. "He is not as quick as he was but that is not a big issue for me. His experience is important and there is no reason he can't stay on. I didn't even realise his contract was up."
The former West Ham and Leeds defender made a total of 38 appearances for United last season despite numerous injury concerns, while this campaign has seen him start 10 of the opening 12 Premier League games.
Ferdinand recently gave an interview to Inside United in which he stated that he would consider his future over the course of the season.
"The best thing I can do is to look at it at Christmas, and then again in the summer, to see how I'm feeling and go from there. But hearing the manager say things like that definitely puts the spring back in your step," said the 34-year-old.
"I'll have a better idea of that in December or January time, when the games start coming thick and fast. That is when it really hits you and you know the hard work really has to start. I'll probably get a better gauge of where I'm at fitness-wise and the benefit of having the summer off then."
The Guardian has reported that Ferdinand has already received one offer from China and may consider the financial benefits from playing in the increasingly profitable Super League.