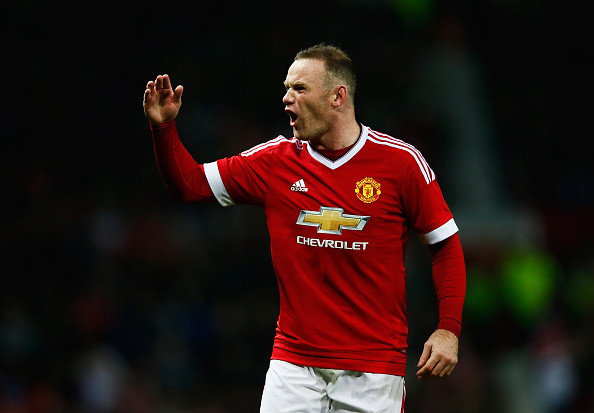 Sven-Goran Eriksson has invited Wayne Rooney to join him at Chinese outfit Shanghai SIPG when his Manchester United contract expires. The former England boss says the Old Trafford captain would take the Chinese Super League "to another level", putting him in the same category as Lionel Messi and Cristiano Ronaldo.
Rooney was heavily linked with a move away from Manchester United in 2013 after falling out of favour with Sir Alex Ferguson during the Scot's final season at the club. However, following the ill-fated appointment of David Moyes, the England international opted to commit his long-term future to the Red Devils until 2019. The deal, according to the BBC, is worth as much as £300,000 ($450,000) a week.
Eriksson says that upon the expiry of that contract, Rooney would be the perfect age – 33 – to take up a new career in China.
"Rooney has never had big injuries, so I think he will still be a great player in his mid-thirties. He has never relied on speed too much either. He will still have technique, strength, experience, personality. Teams from all over the world will try to sign him, I am sure. It would be fantastic if he could come out here to China," the Swede said to The Sun.
"Football is becoming huge here and they have very big ambitions for the Chinese Super League. We already have famous players like Robinho, Asamoah Gyan and Demba Ba, and they have brought something special. But of course Rooney is at another level.
"He is top, top, top — in the same category as Lionel Messi and Cristiano Ronaldo. Everybody in China knows the superstar players like him. Rooney would take this league to another level, I have no doubt about that."
Eriksson, who lived in China since joining Guangzhou R&F in June 2013, believes Rooney would have no problem adapting to life in the country..
"This is a fantastic country to live in. I live in Shanghai, and if you asked me to compare it to London, I honestly couldn't say which was better. It is modern, cosmopolitan and has so much energy. Everything you need is here.
"It is fantastic and would be a great place for him to end his career. Football has become much, much bigger even in the time I have been here. I think in the years to come it will be huge and a player like Rooney could help that development."