Ben Amos and Paul Scholes have both signed new deals with Manchester United, the club have confirmed, with the former staying on until at least 2015, and the latter until the end of next season.
Amos is just 22 years of age, and is already showing great promise for Manchester United, after undergoing loan spells as Peterborough, Molde and Oldham.
The young keeper is seen as a future prospect for United's senior side, and could be good competition for David De Gea as the 21 year old continues to find his feet in the Premier League.
Meanwhile, at the other end of the scale, Scholes looked to be done and dusted for United when the midfielder retired from the club at the end of last season.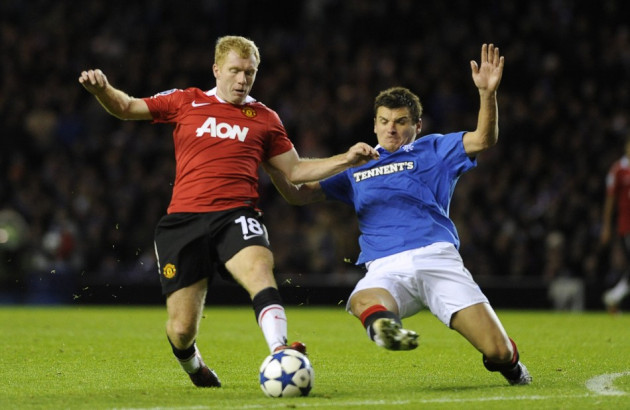 But at 37 years old, the star was able to successfully comeback into the senior squad when he found he missed the game too much, and United were in desperate need of a midfielder amidst Darren Fletcher pulling out for the season with an illness.
On Scholes' comeback game, against bitter rivals Manchester City, the England international completed more passes than any other player on the pitch, and throughout the second half of the season he's shown how valuable he is to the United squad as they came to within five minutes of winning the title.
Multiple teammates, including fellow stalwart Ryan Giggs, had called for Scholes to renew his contract with the club and fight to take the Premier League trophy back from City, and United fans will be delighted that one of the club's longest serving players has decided to stay on for at least another season.