Michael Owen has taken to Twitter to voice his opinion over England's exit from the 2012 Euros, with the former Manchester United man insisting that not having Paul Scholes made all the difference to the side as they crashed out to Italy on penalties.
It was Ashley Young and Ashley Cole who missed their chances to keep England in the match last night, with Italy now in the semi-final against Germany while the Three Lions pack their bags and head home.
And Owen believes it was Scholes' experience that was clearly lacking as England once again suffered at the hands of penalties.
"Pirlo was awesome but we have a player of a similar age and equally as good," he wrote. "Unfortunately he wasn't there - Scholes.
"Easy for people to say 'until we keep possession better we will never win anything'. We are not as good as others at doing that.
"We played to our strengths but are just not quite good enough. We were hoping to 'do a Chelsea'. If you are not the best team then you have to find an alternative way to win.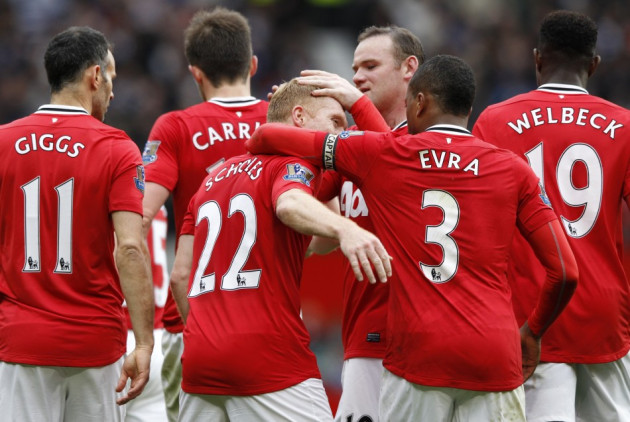 "The other option is to forget results for a while and start from scratch playing a different style.
"Doubt we have the type of players to do that though. Answer has to be to start coaching our youngsters a different brand of football."
Scholes came out of retirement at the start of the year for United as they searched for help in the midfield department, and the 37 year old quickly became an integral part of the squad once more.
His contributions to United took the club as far as challenging big spenders Manchester City in the final minutes of the season for the title, and led to calls for a return to the England line-up after he retired from international duty in 2004.
But when Roy Hodgson released his selections for the Euro squad, Scholes wasn't included, despite the star signing a one year contract with United as Sir Alex Ferguson put more faith in the stalwart to deliver.
Instead, a young England side travelled over to Poland and the Ukraine, and though they were able to shake off the burden of history and top their group, Italy proved just too tough to overcome and the side will now concentrate on preparing for the 2014 World Cup in Brazil.