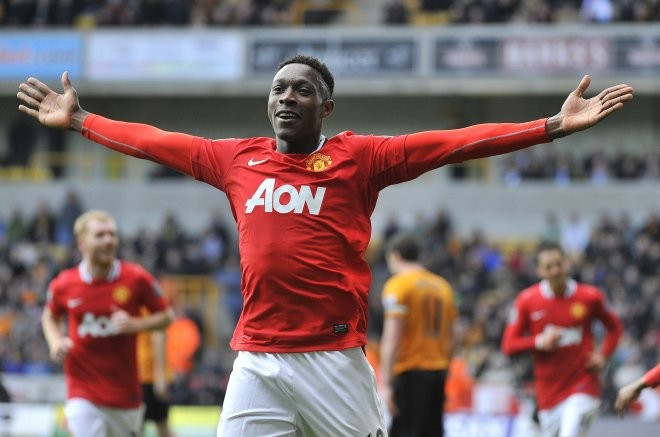 Wayne Rooney believes that Danny Welbeck, who has scored just once for Manchester United this season, can shine for the Reds even if he doesn't have a central striking role.
Although Welbeck hasn't been able to match the scoring feats of teammates Rooney, Javier Hernandez and Robin Van Persie, the young England striker has still managed to feature for United 28 times, and Rooney believes that he can evolve into more of a flexible player over the course of their campaign.
"Everyone labels him as a striker, which I have had at times when I have played in different positions," he told the Manchester Evening News.
"Then someone says I haven't scored for eight games when I hadn't played up front.
"Danny has been out wide a lot this season. He works hard and brings a lot of energy to the team.
"He is a great player and his time will come when he gets that run up front. Then I am sure he will score goals."
Whilst Robin van Persie's move to United in the summer sparked speculation of a possible exit for one of the club's current strikers, Sir Alex Ferguson has always been insistent that he wants four players up front to recreate the striking quartet which propelled United to the treble in 1999.
If Welbeck can become established in a wider role, he will provide Ferguson with even more options as United look to juggle Champions League and FA Cup games as well as a nine-point lead in the league.