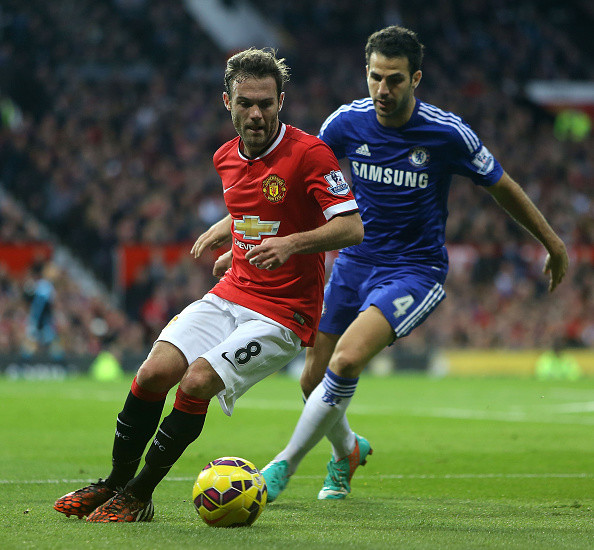 Manchester United star Juan Mata has claimed he still "enjoys" watching his former Chelsea teammate Eden Hazard even though the Belgium international is now a Premier League rival.
The Spaniard Mata left Stamford Bridge for Old Trafford during the January transfer window last season after falling out of favour with manager Jose Mourinho during the first part of the campaign.
But Mata had previously been named the Chelsea Player of the Season in his first two years at Stamford Bridge, leading the Blues to successive Champions League and Europa League triumphs while forging an impressive playmaker duo with Hazard.
When asked during an interview with Cadena Cope about his relationship with Chelsea players and especially the Belgium international, Mata said: "We had a very good relationship. He is a world class player"
"He is excelling this campaign but since he arrived in London [in summer 2012] I already saw that he was a very special player.
"We enjoyed [playing together] a lot and I still enjoy watching him playing [for Chelsea] because he is world class."
Meanwhile, Hazard himself recently admitted he was also sad when the Spaniard was forced to leave Stamford Bridge for Old Trafford after being frozen by Mourinho.
"I was sad when Juan left because he was such a good player. But at the end of his time at Chelsea, he was on the bench and he didn't play a lot. When you're a great player, it's normal that you want to play, so I respect his choice, but I wanted him to stay here because it was a pleasure to play with him."
Mata says he is also enjoying his time at Old Trafford and even though Chelsea are currently topping the Premier League 13 points ahead Louis van Gaal's side, the Spaniard doesn't regret his decision to leave West London.
"I believe that you have to live the present and think just about the future. The past is not useful anymore," said Mata.