Andreas Pereira is determined to be a Manchester United player next season, but admits he does not know what the club have planned for him.
Pereira, 21, has won plenty of plaudits in La Liga this term during his loan spell at Granada. While the club are in a relegation scrap, the Brazil Under-23 international has found himself at home in the first team and has been one of the club's shining lights during a chaotic campaign both on and off the pitch.
During his loan, Pereira has expressed a desire to return to Old Trafford, having been in frequent contact with Jose Mourinho while in Spain. While his relationship with Louis van Gaal soured during the Dutchman's final season in charge at the club, Pereira hailed his honest relationship with the former Chelsea boss in an interview with The Guardian, revealing his manager was initially keen for him to remain in England this season with Fulham on loan.
Pereira told the publication: "I was honest with him and he was honest with me. I like this about him. He said: 'If you stay, you'll get a game, you'll play in the cup', but that's not what I needed and he thought that as well, so it was better to go on loan. I told him I would go anywhere he thought fit. He would like me to go to Fulham but it didn't go through and then I had this option. Spain is my kind of football, I was happy Granada were interested."
Pereira has scored four and provided one assist during a difficult campaign for Granada. With the club sat in the relegation zone with 11 games of the season remaining, he insists his focus is solely with the Andalusian club.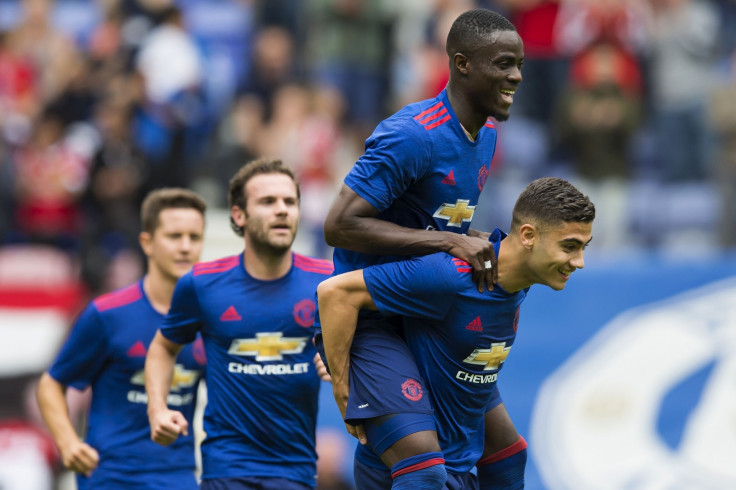 The midfielder will have just one year remaining on his contract at the end of the season, however. While he sees his future in Manchester, should the club turn around and tell him another loan move beckons, he is unsure what decision he will take.
"I have thought about it," Pereira said of what lies in store beyond the current season. "I would love to go back and play at Old Trafford, but if they say: 'Andreas, we would like to loan you out again,' or 'we don't want you any more,' I don't know what I am going to do. But the focus now is Granada."