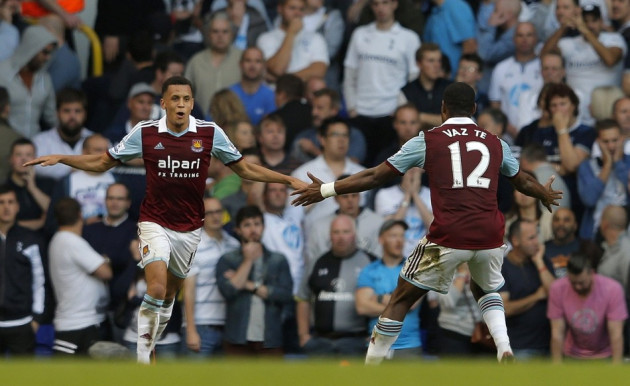 West Ham United manager Sam Allardyce believes Manchester United could make an approach in re-signing Ravel Morrison.
The 20-year-old joined the London club in January 2012 for a transfer fee, which the Mirror believes to be around £1m. The attacking midfielder has been a key figure in West Ham's starting lineup this term and was the star during his side's 3-0 win over Tottenham at White Hart Lane.
The Telegraph reports the Hammers are still paying £25,000 to the Premier League champions every time Morrison makes a first team appearance for West Ham. Allardyce claims there is no buyback option for United, but revealed the fear of losing the England U21 international to David Moyes' side.
"I don't know if there is a buy-back clause and what that figure might be if it even exists. But my real big worry is that Manchester United will come back to buy him," Allardyce told the Mirror.
"Look at what happened when Chris Smalling played a handful of games for Fulham - United jumped in with £10million. Then there was Phil Jones when I was at Blackburn - that's what you are up against."
West Ham sent Morrison on loan to the Championship side Birmingham City during the previous season. The former United young talent made 27 appearances for Birmingham, scoring three goals and managing three assists in the process.
Morrison flourished under the club's manager Lee Clark and his assistant Terry McDermott. His form in the Championship during the last term has seen him being a regular inclusion in West Ham's midfield and has already scored four times in all competitions this season.
McDermott believes he played a major role in helping Morrison get over his trouble time at United and get him in the right direction.
"I told him that he could do things on the football field that I had hardly seen throughout my entire career, even in my days at Liverpool. I explained to him what he was in danger of missing out on," McDermott explained.
"I said that over the years I had seen players fall by the wayside. Hopefully, we turned him in the right direction and now he is doing all he wants to do - which is play football."