Manchester United have revealed that Angelo Henrquez has been granted a work permit which allows the striker to register and play for the club.
The 18-year-old was forced to apply to footballs governing body in order to be able to complete his move to Old Trafford as he is yet to play a senior game for his national side Chile.
It was confirmed on the Manchester United website that the deal can now be completed, making the striker the fourth signing of the summer after Shinji Kagawa, Nick Powell and Alexander Buttner joined the club.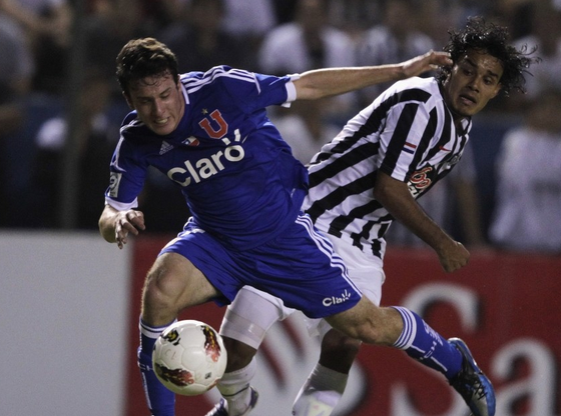 The young striker will now play his last game for Universidad de Chile on Wednesday night before travelling to Manchester to join up with his new team-mates.
"I am super happy to get to United. I'm fulfilling a dream," said Henriquez when completing his medical with Manchester United last week. "I am going where I wanted.
"You look on television and see the outstanding players, scoring spectacular goals. I cannot waste this opportunity.
"It is not clear what will happen with my future. I want to play in the first team of United. That's my first thought.
"If they decide to send me on loan, I would prefer to continue at Universidad, although I will do whatever United deem appropriate."
It is still unclear as to whether United will decide to loan Henriquez back to Universidad de Chile, or whether they may want to send him on-loan to a European club now that he has a work permit.
Henriquez has already displayed his quality while playing for Universidad in the Copa Libatadores, while he is said to have impressed Manchester United scouts when playing for Chile in a youth tournament in Northern Ireland.
The striker scored twice in a 5-3 win against the home nation and clearly did enough to catch the eye of Sir Alex Ferguson.