Manchester United Transfer Rumour: Ferguson Struggles In Brazilian Playmaker Chase
Sir Alex Ferguson has another bid turned down for Lucas Moura, according to reports
Sir Alex Ferguson has had a £29.8 million bid turned down for Lucas Moura, according to numerous reports, with the Manchester United manager willing to go all out to land the highly-rated Brazilian in the summer transfer window.
Moura is a long standing target for the Red Devils, and with Darren Fletcher looking unlikely to make a comeback to the midfield any time soon after suffering from a bowel illness, Ferguson is planning on building a midfield capable of challenging Manchester City for the title next season without the star.
United struggled in the middle of the park last campaign, to the point where they had to bring Paul Scholes out of retirement to stand up to their cross-town rivals. And while Scholes starred for the side, and became a contender for player of the season, he would be unlikely to be able to play all of their matches next season across four competitions at 37 years of age.
Moura is Sao Paulo's rising star, and at just 19 years of age he's seen as a future prospect for Brazil as well as his club.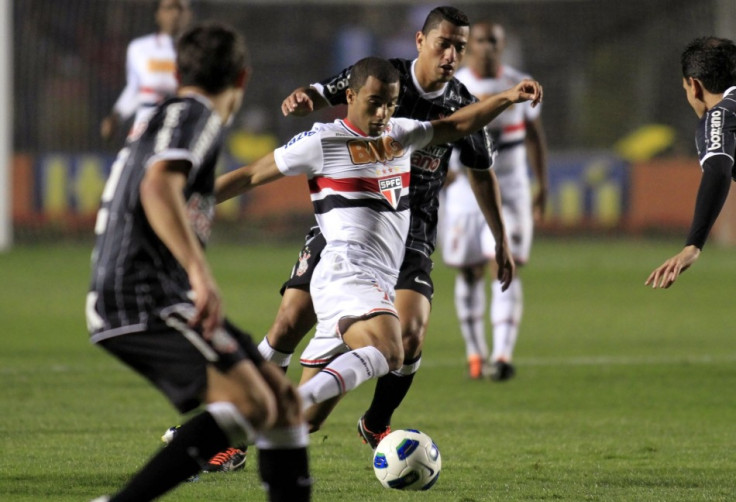 Participation in the Olympics could see his worth improve, particularly if he puts in some promising performances, and United are keen to wrap up as many of their set deals as possible before the tournament to prepare the side aptly for the season ahead.
But Sao Paulo claim that they don't need the money for Moura, and would rather keep the starlet on board as they look to become a powerhouse in South America once more.
Club president Juvenal Juvencio told Brazilian media: "It is a gamble not selling Lucas, but one we are prepared to take.
"When I sat down with Inter Milan's sporting director Marco Branca recently, I told him not to bother talking about figures. We are not interested in that."
Meanwhile, a source told the Daily Mirror of the bid from United: "What matters in football is what you achieve on the pitch, not how much you have in the bank. We have decided that Moura will be an important part of the trophies we want to win."
If United are able to land Moura for an amount in the vicinity of £30 million, he will be a massive coup for the club. Ferguson admitted last week that they would be looking into signing one or two new faces before the end of the summer, but he also insisted that any possible deal would take time to nut out.
© Copyright IBTimes 2023. All rights reserved.