Federico Macheda's agent has admitted that the Manchester United striker will consider leaving the club in January, but won't be going to Italy, as his opportunities continue to be limited by Sir Alex Ferguson this season.
The Red Devils have a plethora of strikers available in this campaign, with Javier Hernandez and Robin van Persie clocking up double digits for the club between them, while Danny Welbeck and Wayne Rooney continue to remain under consideration by Ferguson for a spot up front.
While Macheda was seen as a future talent when he made the move to United from Lazio during his youth career, now, as he looks to continue to be given limited opportunities, agent Giovanni Bia says he may move as early as in the next transfer window.
"Federico at this time is not finding space, and so it is clear that in January he will go away," Bia told tuttomercatoweb.com.
"But I don't think he'll be back again in Italy because usually in January clubs are looking for players that are already ready, unless there are teams with a quiet standing which want to do long-term projects with him."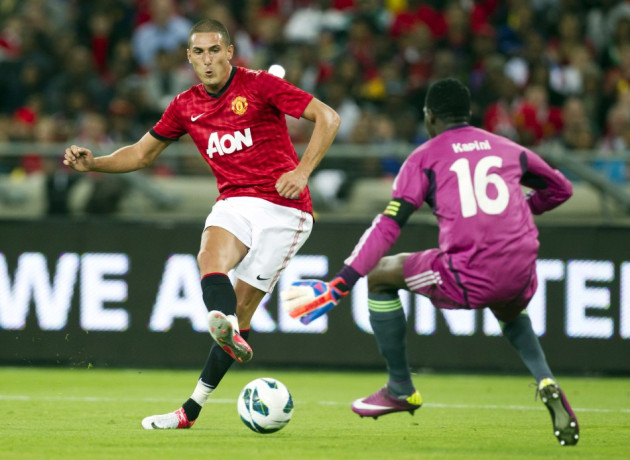 United are not known for doing a lot of business in the January window, but should Macheda be able to get a lucrative move elsewhere, the club will be hard pressed to say no as they look to a great deal of depth in their striking ranks.
To give the Italian more experience last season Ferguson sent him on loan to Queens Park Rangers, but his time at the club went from bad to worse, as he suffered an ankle injury within just two months and had to return to United.
Meanwhile, Ferguson is currently preparing for the fourth Champions League match of the season, and the Scot insisted today that the side are ready to emulate past glories and pass through to the latter stages of the tournament at least.
"I made a point about how strong the Champions League is and therefore we'll need to perform at a really high level to do that," he said.
"You can't look past Real Madrid and Barcelona, that's fair to say.
"And I do think Dortmund will be about the Champions League this year.
"If you look at their league form, 11 points behind Bayern Munich, you can tell they're preparing themselves to do well in the Champions League.
"Those three teams have outstanding chances and I hope we can join them because we have a good squad of players."