Mario Gotze insists he is keeping his options over his future open, with Manchester United, Barcelona and Real Madrid believed to be interested in doing a deal with the midfielder in the summer.
Gotze has starred for Borussia Dortmund since graduating from the youth side in 2010. He has helped the club to two consecutive Bundesliga titles, and this season, while Bayern Munich are in the driving seat to win domestic honours, his side have enjoyed success in the Champions League, progressing to the quarter finals.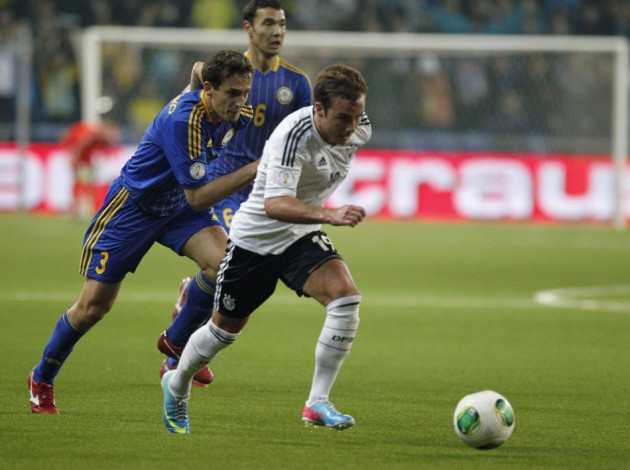 United have long been interested in Gotze's services, and though Paul Scholes and Ryan Giggs have both played a part in midfield this season, Sir Alex Ferguson is well aware that their retirement dates are nearing and long-term replacements will need to be found.
And though Gotze insists he's happy at Dortmund, he has admitted he would be interested in a move to one of Europe's giants if the timing and offer are right.
"I'm keeping my options open," he told FIFA.com. "Clubs like Real Madrid, Barcelona and Manchester United are attractive, and playing in another top league would shape me and help me develop as a player.
"But I'm not thinking that far ahead at the moment. I'm happy in Germany and am delighted with the way things are going. Anything else is still a long way off."
Gotze has been on international duty over the last week and a half, scoring in both of the side's wins over Kazakhstan, the first a 3-0 victory away and the second a 4-1 victory at home.