Manchester United are still hopeful of signing Borussia Dortmund defender Mats Hummels in the summer, according to the Express.
The Red Devils are long-time admirers of Hummels but will face competition from arch-rivals Manchester City, who are understood to be interested in the Germany international. What's more, over the past weeks, the two Premier League heavyweights seem to have fallen behind Barcelona in the race for the highly rated defender.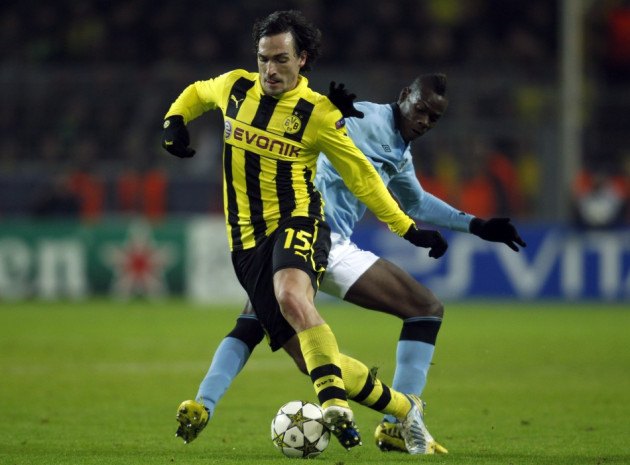 However, Hummels' father recently played down speculation his son is set to join Barcelona at the end of the season, giving fresh hope to United in their pursuit of the 24-year-old.
"I don't have any contact with FC Barcelona. I heard the rumours as well; usually there is something true about them. Every ambitious thoroughbred footballer always has some of the top European clubs in mind that he can imagine himself playing for," he said.
United are understood to be in the market for an experienced centre-back; someone who can be a long-term replacement for the likes of Rio Ferdinand and Nemanja Vidic. Hummels, who has made 32 appearances in all competitions for Dortmund this season, is currently sidelined with an ankle ligament injury.
SAF Expects Mancini Stay
Meanwhile, Sir Alex Ferguson has backed Roberto Mancini and said he expecs the Italian to remain in charge of Manchester City next season. Mancini's City future has been a hot topic in recent weeks, after the Citizens fell way behind in the Premier League title race. However, Ferguson thinks the former Inter Milan boss could continue as the manager at Etihad next term.
"If a ­manager doesn't win for a few games then he will hear all kinds of stuff. It goes with the territory and Mancini will know that. I don't think he'll be worried about that. He knows what he's capable of. I don't see any reason why Mancini won't be there again next year," the Mirror quoted Ferguson as saying.
United are currently 15 points clear of City at the top of the Premier League table.