United Hope Extra £5 Million Will Land Top Target – Report
Manchester United are ready to increase their bid for Robin van Persie, according to reports, with the club desperate to get hold of the striker before the season starts.
Van Persie came on as a substitute for Arsenal in their final pre-season friendly against Cologne, and Arsene Wenger has insisted that he hopes to keep hold of the star for next season despite making his feelings clear that he wants to leave.
"Our fans want him to stay so you can understand they are excited," he said. "Anything I could say about van Persie would be a lie because he's our player and that's it.
"Robin scored 30 goals last season and you want to keep your best players. He was player of the year in England. We want to keep him. I cannot tell you more at the moment because I don't know more."
But according to the Manchester Evening News, United haven't given up on their chase for van Persie, who is believed to have told the Gunners that he wants to move to Old Trafford.
Ferguson has already made an offer believed to be worth around £15 million for the prolific goal scorer, who edged out Wayne Rooney for the golden boot last season, and will now look to increase that to around £20 million as they continue to negotiate with Arsenal.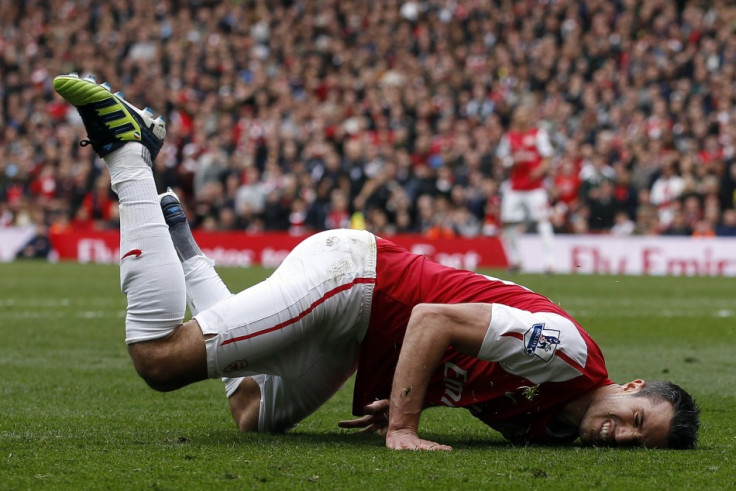 The Scot has been uncharacteristically public about his frustrations with the Gunners' tactics over the deal, revealing that the north London side weren't being very forthcoming with any details over whether a move was possible.
"We have made a bid and they have been trying to negotiate with other clubs," he said last week.
"I don't have a gut feeling on it at the moment, I must admit. We're not getting any breakthrough with Arsenal.
"It's difficult to say why they're operating this way. I don't know what their thoughts are because they're not giving anything away."
While at the start of the summer Manchester City appeared to be front runners for van Persie, United have now overtaken, with the Holland international's personal wishes coming into play.
Though with Arsenal under pressure as the star enters the final year of his contract, the saga could well continue until very close to deadline day much like the situations surrounding Samir Nasri and Cesc Fabregas this time last year.
© Copyright IBTimes 2023. All rights reserved.