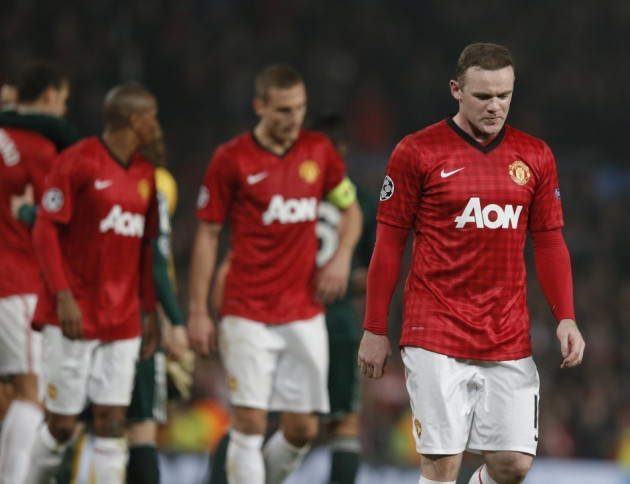 Manchester United striker Wayne Rooney has expressed his satisfaction after Sir Alex Ferguson backtracked on his summer comments regarding the striker putting in a transfer request.
Ferguson had initially revealed last summer that the former Everton man had put in a transfer request, something which was vehemently denied by Rooney. The whole saga resulted in a nervy summer transfer window for Manchester United fans, who watched with trepidation as Chelsea manager Jose Mourinho publicly courted their star striker.
However, Rooney decided to extend his stay and has been United's best player thus far in what has been a poor start by the defending Champions.
"I'm happy playing football. That's the past, I'm looking to the future. He's come back and corrected the story that I put a transfer request in...he's gone back and proven that I didn't," Rooney told Sky Sports.
"He's obviously got his own opinion. I haven't seen him since he retired. I'm happy under the new manager. The new coach that has come in has given me a new lease of life, I'm really enjoy working under David Moyes. We are working to be successful as a team. We have a lot of players who are hungry. Results haven't been what we want, but we're working to put that right," he added.
United trundled to a 1-0 win over Real Sociedad at Old Trafford in the Champions League on Wednesday, thanks to an own goal from Inigo Martinez in the first half. The Premier League giants held on to their slender lead and went to the top of their group after Bayer Leverkusen beat Shakhtar Donetsk in the other group fixture. Rooney said he was happy with the win but believes that the scoreline is not a clear indication of their dominance in the game.
"I thought we played some good football and we should have won the game 3-0, 4-0 or 5-0. It was an early goal and we could have gone into half-time 2-0 up but we didn't. We started the first 10 minutes of the second half a bit slower, and towards the end of the game we really went at them and should have scored again. But we're happy we got the win - that's the most important thing after the game on Saturday. We fully deserved the win and thankfully we came away with the three points," he told United's official website.