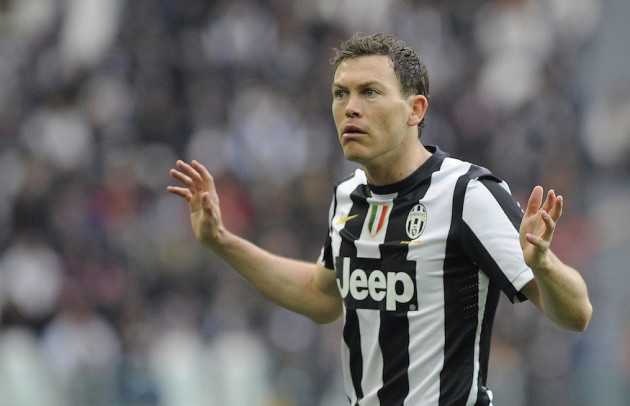 Manchester United are interested in acquiring the services of Juventus defender Stephan Lichtsteiner, according to reports in Italy, while the Serie A side are believed to be considering a surprise move to take Wilfried Zaha on loan.
United and Juventus have a somewhat acrimonious recent transfer history with Paul Pogba recently making a move to Italy despite Sir Alex Ferguson's protests.
But the clubs are believed to be set to put their differences aside with Juventus hoping to convince United that they should part with Zaha for the remainder of the season while David Moyes desperately looks to improve his defensive options.
The Red Devils have had a particularly disappointing start to the season and currently sit at ninth in the Premier League table. Their defense hasn't been up to their usual standards and Moyes is believed to have identified targets for the January transfer window in hope of building a more stable backline.
Lichtsteiner is one such target, according to Tutto Mercato, and the 29 year old can bring a breadth of experience after helping Juventus to the Serie A title in the 2011-12 and 2012-13 campaigns. The Switzlerand international's contract with Juventus runs out in 2015 and with no word on a new deal the side may be interested in cashing in on him while he is still tied to them.
But Juventus have another card that they might be able to play in negotiations over Lichtsteiner's availability, with Talksport claiming that the club are hoping to seek out Zaha for a loan spell to bolster their attacking options.
Zaha has struggled for game time in his first season with United, although David Moyes claims this is because he is not yet ready to play for a team of United's calibre.
"I want Wilf to get used to what happens here. The competition is hard," he said. "It is important Wilf gets to see the level of the training here, the level of the players and the quality they have got. He is getting better which we are pleased about."
But should Juventus hope to take Zaha on loan it could be beneficial for Moyes to allow him to get more game time with a side that is challenging for trophies across the board much like United.