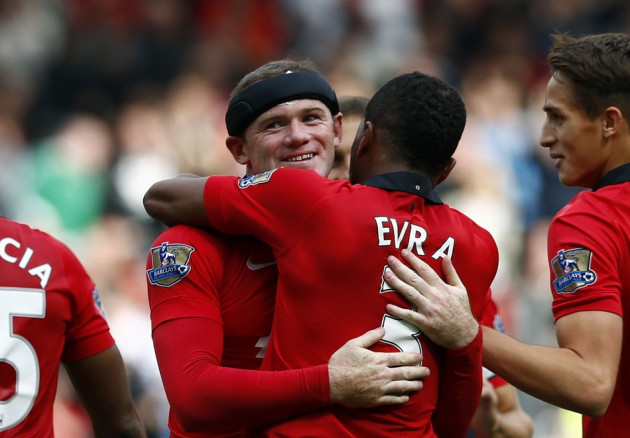 David Gill has revealed that Manchester United will likely offer Wayne Rooney a new deal if his form continues for the club, with the striker starting the season with a bang after a summer full of speculation.
Sir Alex Ferguson claimed that Rooney had asked for a transfer before the end of last season and as a result it appeared clear that the England international would exit the club. But with Chelsea the only suitors United held onto their star and after he put in some brilliant performances over their first five games it would appear the side were smart to do so.
The 27 year old has scored three goals in his last two games for United and Gill says if this form continues the club will likely offer Rooney a new deal lasting beyond 2015.
"Without doubt, I'm sure they would look at it," he told BBC5Live. "We had an approach to dealing with players' contracts at Manchester United that's stood us in good stead for many years and I'm sure that Ed [Woodward, executive vice-chairman] and David [Moyes, the manager] and the owners will continue with that policy."
Much speculation has been thrown about since Ferguson made the claim that Rooney wanted to leave United last season and with the striker making no comment on the issue the truth is seemingly still to come out over what really happened between the player and manager.
And Gill, who is now a director at United after resigning as chief executive of the club at the beginning of the summer, took the club line over the situation insisting that Rooney and David Moyes are looking to the future.
"I'm not going to comment on that situation," he explained. "I know you'd like me to say what I know. But I'm not going to. I think it's important to move forward now."