Robin van Persie has insisted that he isn't the one to thank for Manchester United's comeback on Sunday, with the striker arguing Paul Scholes provided the service to take the club to a 3-2 win over Southampton.
Van Persie missed a penalty in the match up with the newly promoted side, but after scoring two late goals to gift the Red Devils three points, he was able to save his blushes and first hairdryer moment from Sir Alex Ferguson.
And the United star, who now has four goals from two starts, said that he wasn't deserving of all the credit for his performance, with Scholes playing a large part in the side's win.
"I have to say a big thank-you to Paul Scholes. When he came on everything went ticking," he told the Mirror. "Every single pass he hit was the right one. Everyone felt that, I certainly did.
"I don't know what I was thinking with the penalty. I wanted to hit it hard like I always do.
"At the last second I just changed my mind somehow. maybe it was my [imaginary] brother or something. I don't know.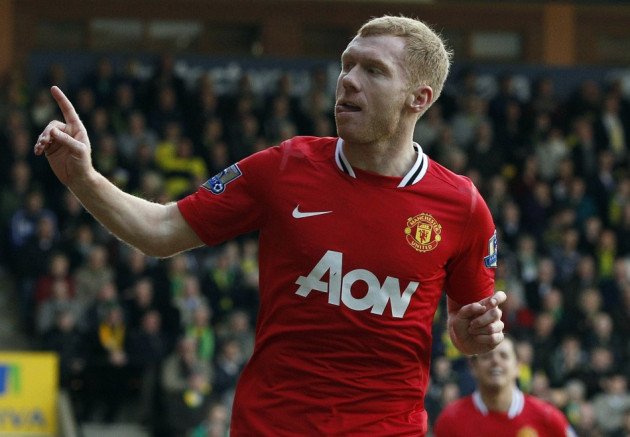 "It wasn't good enough. It was a bit of a down and then afterwards we were a bit lucky with the 2-2 and then at the end a dramatic 3-2."
Ferguson has already been honest about the fact that Scholes has played a big part in United's campaign so far, with the 37 year old shining on the pitch for the club that last summer, he had retired from.
"I thought we were well out of it until Scholes came on the park," he explained. "His vision and consistency of passing gave us complete control again.
"Then it was a matter of scoring the goals of course and Robin van Persie has come up with two very important goals."
The question that Ferguson must surely now be facing is how he is going to replace Scholes when he does get to the point that he can no longer keep up with the younger players. And though he is an important part of the squad now, with four competitions to play in across the entire season, a lack of replacement for the midfielder could become more of an issue as the year rolls on.