Manchester United veteran Andy Cole has kidney transplant
The former striker suffered kidney problems after falling ill in 2015.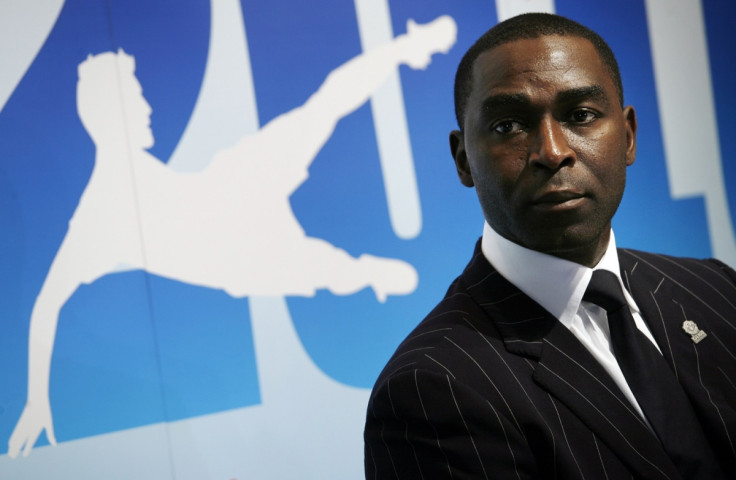 Former Manchester United star Andy Cole is recovering from a kidney transplant for a long-standing health problem.
A spokesperson for Manchester United told the BBC that Cole, 45, will be taking a break from his role as a club ambassador and that the Cole family had requested privacy so that he could recover from the treatment in private.
Cole underwent the transplant at Manchester Royal Infirmary.
He needed the transplant after being struck by focal segmental glomerulosclerosis (FSGS) after a viral infection in 2015.
FSGS is an infection that causes scarring (sclerosis) in the kidney's filters. According to the US National Kidney Foundation, it primarily affects male blacks.
The disease is very difficult to diagnose in its earliest stages, but high cholesterol, swelling in parts of the body and weight gain (due to fluid retention) are all symptoms of it.
In an interview with the BBC's Football Focus programme in 2016, Cole said putting on weight was "the toughest part" of dealing with FSGS.
"I remember when I was retiring I said to my kids, 'I promise you I'll never put on weight,'" he said, at the time, "because people always think footballers retire and eat and drink and put on loads of weight.
"So seeing the change in your body has been really tough. The weight you've put on through the water retention, that wreaks havoc with your head because you're saying to yourself 'I don't want to look in the mirror any more', because you're not the same.
"You don't feel the same, you don't feel as confident about yourself as you used to, but then it's out of your hands."
Cole retired from professional football in 2009, after a 19-year career, which he began by making one appearance for Arsenal during his 1989-92 stint at the club before 13 appearances on loan to Fulham. He also played for 11 more clubs, including Manchester City and Nottingham Forest, and played for England's under-20s and under-21s teams.
Cole is best-known for his 1995-2001 stint at Manchester United which saw him score 93 goals in 195 appearances for the club. He also played for England 15 times during that period of his career.
There is no single cause for FSGS: it may also occur as a result of a reaction to certain medicines and drugs, an autoimmune condition such as lupus, HIV, or body-wide conditions such as diabetes or sickle cell disease.
FSGS is one of the leading causes of kidney failure.
© Copyright IBTimes 2023. All rights reserved.