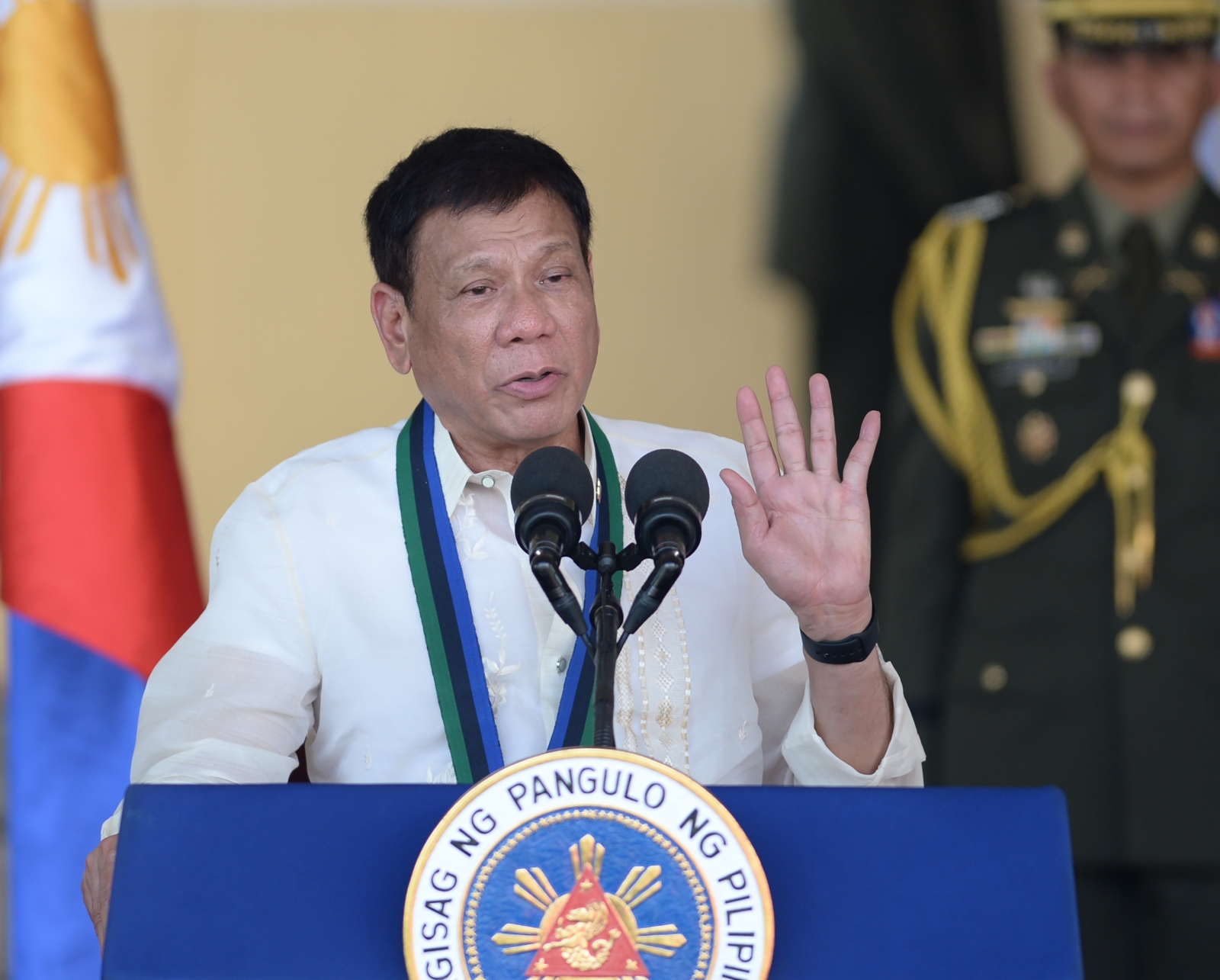 WikiLeaks has released a confidential diplomatic cable which allegedly reveals that Philippines President Rodrigo Duterte "admitted complicity" in the vigilante killings that rocked the nation during his term as the city's mayor. The leaked cable, dated 8 May, 2009 was written by Kristie Kenny, who was the then US ambassador to the Philippines.
WikiLeaks' leaked cable includes quoted statements from then Regional Director of the Commission on Human Rights (CHR) Alberto Sipaco Jr, who at the time was reportedly conducting public hearings of the CHR's investigations of the string of vigilante killings in the city. Under the headline "Mayor admitted complicity", Kenny wrote that in a private meeting Sipaco had "affirmed that mayor Duterte knows about the killings and permits them".
In a missive titled "The Mayor's rage: a personal angle", Kenny noted: "Recounting a conversation he once had with Duterte, who is his close friend and former fraternity brother, Sipaco said he pleaded with the mayor to stop vigilante killings and support other methods to reduce crime, like rehabilitation programes for offenders. According to Sipaco, the Mayor responded, "I'm not done yet." Sipaco said he repeatedly attempted to reason with Duterte that the killings were unlawful and detrimental to society, but Duterte refused to broach the issue."
Davao city's then-vice mayor was also mentioned by Kenny in a brief titled "Vice mayor ambivalent about killings", in which Kenny wrote: "Vice mayor Sara Duterte, daughter of the outspoken anti-crime mayor, said the Human Rights Watch Report on vigilante killings was 'exaggerated' and that most murders in Davao were 'love triangle' and 'revenge killings'."
Presidential palace to look into leaked cable
The presidential palace, Malacañang, has stated that it will look into the "leaked information". "We will look into [it] first," said Communications Secretary Martin M Andanar, GMA news reported.
Coincidentally, WikiLeaks' exposure appears to lend some credence to the recent claims made by the self-professed former vigilante hitman Edgar Matobato, who alleged that Duterte had personally ordered the extrajudicial killings of thousands during his term as Davao mayor.
Motabato also alleged that Duterte had ordered the killings of his opponents and their supporters, the bombing of a mosque and the rampant killings of Muslims at the hands of the notorious so-called Davao Death Squad, of which he claimed to be a former member.
The mass killings sparked outrage among international human rights groups and evoked considerable censure and concern among international political figures. Duterte has since been severely criticised for his nationwide gangland-style crackdown on drugs, which is believed to have claimed the lives of over 3,000 people linked to the drug trade.
Despite severe criticism from the international community and appeals to put a stop to the violence, there are no indications of Duterte slowing down. He recently said that he would need six more months to eradicate the drug trade in the country.