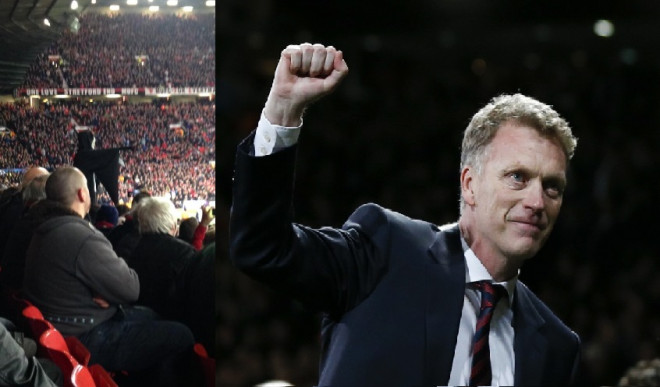 David Moyes quite literally lives to fight another day as Manchester United manager after a fan dressed as the Grim Reaper failed to have his way with the Scot.
Manchester United fan Will Rooney took a photo of a fellow Red Devil dressed as the personification of death during last night's Champions League match against Greek champions Olympiakos.
The match was touted as one of Moyes' most important at the helm of the Premier League champions after the slump the club has suffered, with some fans calling for Moyes' head if United lost.
And the fan's patience with the former Everton boss appeared to have worn thin as he was heard shouting "I'm coming for you" towards Moyes, who was sat rows in front of him in Old Trafford's south stand.
Fortunately for Moyes, United rode out 3-0 winners thanks to a Robin Van Persie hat-trick and progressed to the quarter finals of the tournament.