Former Manchester United defender Viv Anderson believes that Patrice Evra needs to step up his game for the club this season, as they look to fix some defensive issues after a mixed start to their campaign.
Injuries to the likes of Jonny Evans, Phil Jones and Rio Ferdinand have left the side seriously lacking at the back, and their weaknesses were particularly shown against a rampant Marouane Fallaini as Everton beat the Red Devils in the opening match of the season.
But Anderson, who played for United just after Sir Alex Ferguson took over for four years, believes that if Evra can get his game back, the Frenchman will be able to become a driving force as Nemanja Vidic makes his mark on the squad again.
"People have been pointing the finger at our full-backs but I think Rafael is looking lively," he told the Manchester Evening News. "He's attacking well and defending okay and got himself a goal against Fulham. I think he's made a very positive start.
"Obviously, Patrice Evra has to rediscover his form. He didn't have a great season last year and hasn't really been himself this term so far.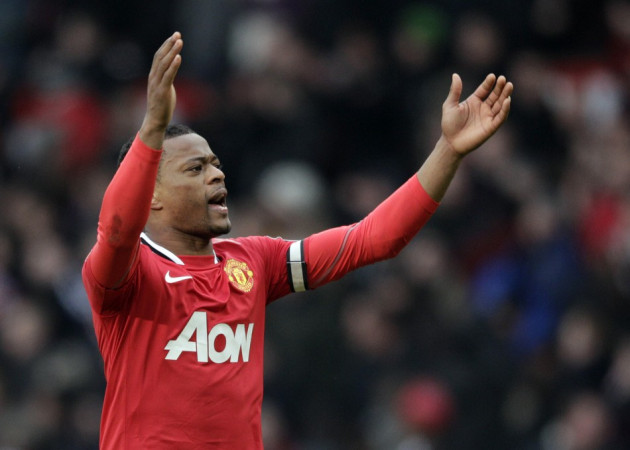 "He has to up his game and I think the presence of Alex Buttner from Vitesse Arnhem will eventually bring out the best in Patrice again.
"He knows now if he doesn't rise to the challenge then there is a player who will take his place. Pat is in a vulnerable position at the moment but it is nothing sinister and you just have to react.
"It doesn't matter how old or experienced you are if you lose confidence then you'll have problems. But I am sure he will get it back."
While many have claimed that the defensive line-up could be United's undoing this season, Anderson is of the firm belief that the problems seen in the last three matches will clean themselves up, as players return from injury and Vidic finds his feet again.
"It has been a bit of a mish-mash so far at the back and, of course, that doesn't help with consistency and understanding," he explained. "But there is no doubt in my mind it will all sort itself out. The trouble is players are looking for their fitness and form so there is bound to be some instability.
"Nemanja Vidic has been absent since last December and it is not easy to pick up where you left off when you've had a bad injury and been out for so long.
"He had the added problem of coming back in when his former long-term sidekick Rio was injured and so had to play alongside Michael Carrick."