Bayern Munich legend Franz Beckenbauer has admitted that he would be delighted if Manchester Unite forward Wayne Rooney joined his former club.
Despite Sir Alex Ferguson making it clear that Rooney will definitely be at Manchester United next season it has not stopped reports from emerging linking the striker with a possible move away from old Trafford.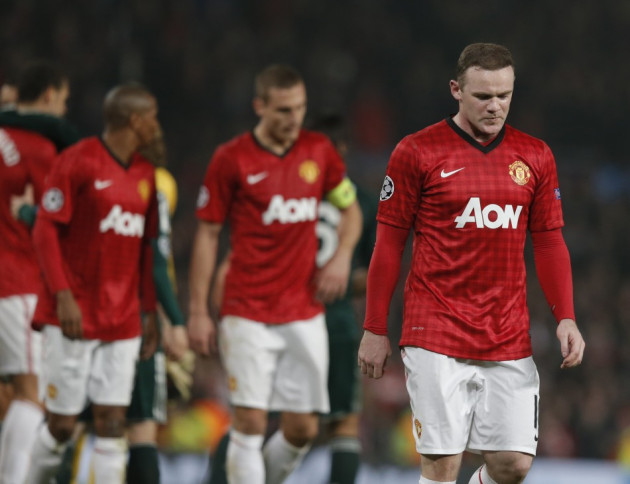 The reports stem from Rooney's omission from the Champions League tie against Real Madrid as Danny Welbeck was preferred to the England striker. Many pundits suggested this could mark the end of his United career and it seems Beckenbauer would be more than happy to see him make the move to Munich.
"I would be very, very happy if Wayne Rooney decided to come to Bayern Munich," Beckenbauer said, as reported by ESPN. "But is this a rumour or is it true? I don't know!"
Bayern are expected to make a number of signings in the summer when Pep Guardiola begins his tenure as manager. The German giants are certainly not short of options in attack but they have been linked with several strikers in recent weeks.
Guardiola will undoubtedly want to bring in his own players and Bayern would be an interesting project for any player. They look certain to win the league title and are favourites to advance to the next round of the Champions League after beating Arsenal 3-1 in the first leg at the Emirates.
In fact they are now 20 points clear at the top of the Bundesliga and could be crowned champions as early as April 6 if they win their next three league games.
However, Manchester United legend Bobby Charlton does not believe that the club will allow Rooney to leave and suggests that any transfer talk is purely speculation.
"I think that is a bit premature [questionning Rooney's future]," Charlton said. "I don't know everything that happens at Manchester United, but I know a little.
"Wayne Rooney maybe has had an injury and has not performed as well as he might have done, but that doesn't mean to say that you get rid of him.
"Sir Alex Ferguson came out and said that he had no intention of letting Wayne Rooney go anywhere. You have to abide by that and I believe it, 100%. He is a great player - why should we get rid of a great player?"