Wayne Rooney has insisted that any past grievances with Manchester United are well and truly behind him, with the striker claiming that he wants to follow in the footsteps of club legends Paul Scholes and Ryan Giggs and stay for the long haul.
Rooney said that he wanted a move away from the Red Devils two years ago, but Sir Alex Ferguson was able to talk the star into u-turning on his comments and signing a new deal with the English giants.
And now that the 26 year old is completely settled in Old Trafford, and releasing a book about life in the Premier League, Rooney says that helping United win trophies is now his main goal.
"I hope so," he said when asked by Manchester Evening News about staying at United. "That is the aim.
"I look at the likes of Ryan Giggs and Paul Scholes at United and they are a massive example to us all. To play in this league at this kind of level for so long is incredible. It is what we all want to do.
"Hopefully, in the next 10 years, I will be having this conversation with you again about 20 years. That is the plan."
On the prospect of writing another book in the next 10 years about his footballing life, Rooney said he hoped that every year would be spent at Old Trafford.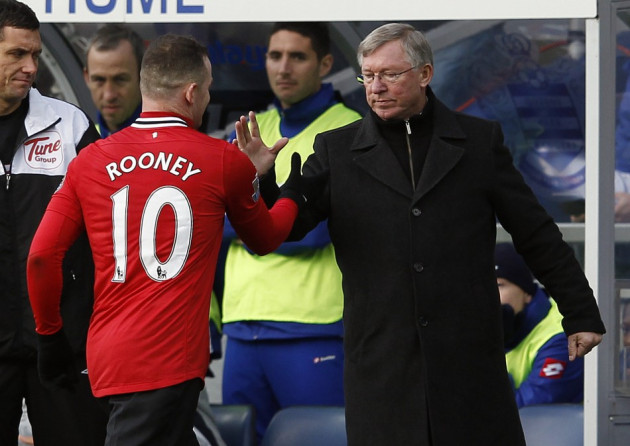 "I have said many times that as long as I am wanted here at Man United then I will be a Man United player," he explained. "Obviously, I had that situation a couple of years ago but made it clear very quickly that I had made a mistake.
"As long as people want me to be a Man United player, then that is what I will be."
For Rooney, this season will bring a great deal of challenges in terms of his playing time for the Red Devils. Robin van Persie is likely to push for a starting spot, and the striker will need to perform at his best to stay Ferguson's number one choice.
But after partnering the likes of Carlos Tevez, Cristiano Ronaldo and Ruud van Nistelrooy, Rooney says he's ready to continue learning alongside another one of the Premier League's great strikers.
"Robin is a very experienced player and scored the most goals in England last season," he explained.
"So it is great for us now. I am looking forward to getting back into the team and trying to forge an understanding with him. Ever since I have been at United, I have had good partnerships with the likes of Ruud, Louis Saha, Tevez, Dimitar Berbatov, Javier Hernandez and Danny Welbeck.
"With all those players I have had to adapt my game. It is a case of whether I play behind them or I am the one up-front. I have always managed to adapt and fit in.
"I am sure whatever the manager has planned for us, whether it is me high up or Robin, or Shinji Kagawa playing just behind, or whatever, there are so many options."