Roberto Mancini has admitted that Manchester United have won the title race, but the manager insists he won't be going anywhere at the end of the season.
It's been a disappointing campaign so far for City, with the side going out of the Champions League in the group stages for the second year running, and currently sitting behind United by 15 points in the table.
While last season he insisted the title race was over when United were eight points ahead, City were able to turn it around, but Mancini admitted that this time around the deficit is too large.
He told Sky Sports: "It is definite this time. It is over. We are disappointed that we can't win the title but United have been better than us.
"It's over, but this doesn't change anything because we should do our best from now to the end.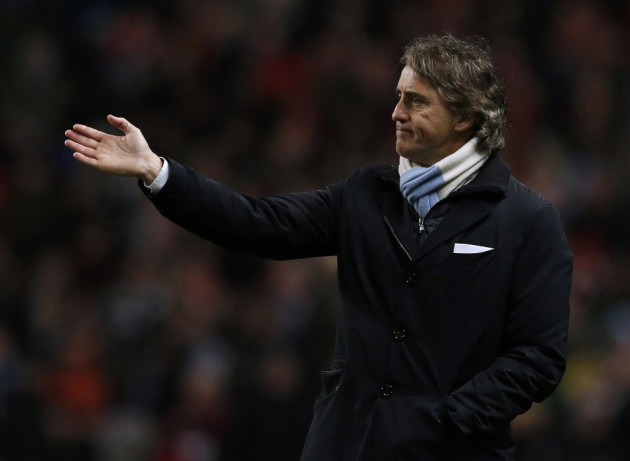 "Every top team, when you can't win a title, you should try to play well, try to win all the games, and we have the FA Cup semi-final.
"We have Chelsea four points behind, Tottenham five points behind and we play another nine games. For this reason it's important to keep working hard."
As managers across the board in English football continue to be given the sack for not delivering success at an alarming rate, Mancini has been connected with a possible move to Monaco if he fails to bring a trophy to Etihad Stadium this season.
But the Italian, who was believed to be considering taking Yaya Toure with him to France, insists he isn't going anywhere in the near future.
"Monaco is one of the best teams in the French Second Division and they have a good manager," he explained. "I'll stay here for a long time - like Yaya.
"Yaya is staying here a long time. He is one of the best players in the world and he will be staying for three, four, five years, I don't know."