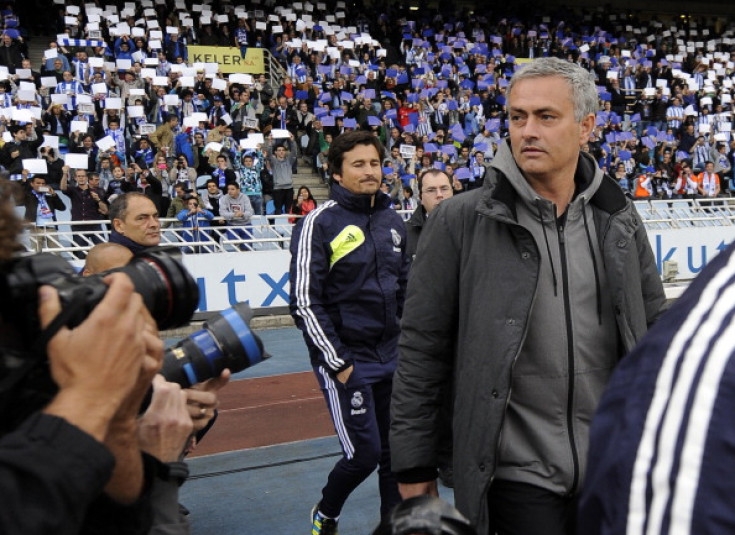 Manchester United manager Jose Mourinho has denied the accusation of tax fraud made by the authorities in Spain and claims he has not received any notification from them with regards to these allegations.
The Portuguese tactician is alleged of defrauding the Spanish authorities of €3.3m (£2.9m, $3.7m) in tax between 2011 and 2012. He was in charge of Real Madrid from 2010 to 2013 and the prosecutor is alleging Mourinho that he did not declare image rights income to get "illicit benefit," according to the BBC.
Mourinho is managed by Jorge Mendes' agency Gestifute. It released a statement confirming there had been no contact with Mourinho or his representatives from either the Spanish tax authorities or the public prosecutor regarding these allegations.
In addition to this, Gestifute also confirmed the former Inter Milan and Chelsea manager paid more than €26m (£22.9m, $28.9m) in taxes during his time with the 12-time European champions. In return, the Spanish government ratified that Mourinho was in compliance with his tax obligations during his time at Real.
A statement released by Gestifute read, "Jose Mourinho has not received any notification with regards to the news published today. To this date, neither the Spanish tax authorities, nor the public prosecutor have contacted Jose Mourinho or his advisers who were hired for the inspection process."
"Jose Mourinho, who lived in Spain from June 2010 until May 2013, paid more than 26 million euros in taxes, with an average tax rate over 41%, and accepted the regularization proposals made by the Spanish tax authorities in 2015 regarding the years of 2011 and 2012 and entered into a settlement agreement regarding 2013."
"The Spanish Government in turn, through the Tax Department, issued a certificate in which it attested that he had regularised his position and was in compliance with all his tax obligations."
It is not the first time that the Spanish authorities have targeted Mendes' clients. Earlier in June, the prosecutor's office in Madrid alleged that Cristiano Ronaldo had evaded tax of €14.7m (£13m, $16m) from 2011 to 2014.
The Portuguese international is "outraged" with these allegations. A source has told IBTimes UK that Ronaldo is unhappy with the situation and is looking to leave Spain. He has already informed his decision to Real that he is looking for an exit this summer.