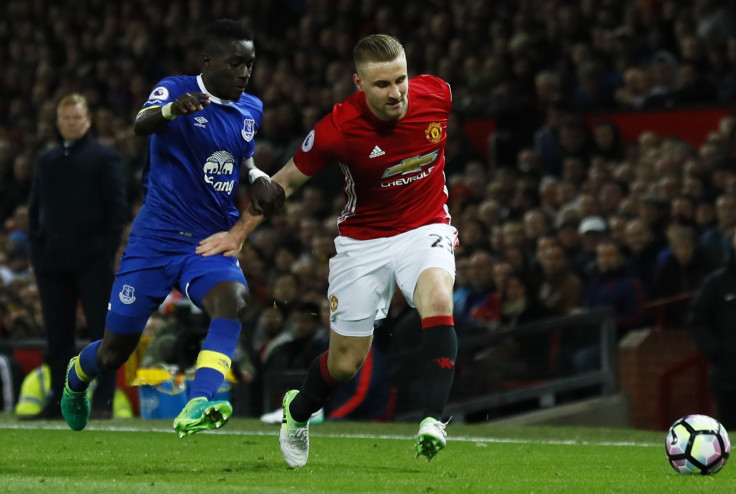 Manchester United defender Luke Shaw has vowed to make José Mourinho eat his words and believes he has responded well to the criticism levelled at him by the Portuguese. Shaw, 21, has been singled out by Mourinho on a number of occasions this season but says he knows how to deal scrutiny and is eager to prove his critics wrong during the dying embers of the season.
The former Southampton youth graduate admits he was affected by the spotlight and scrutiny when he first arrived at Old Trafford but has developed thicker skin during his stint in Manchester. Shaw started only his second Premier League game in 2017 against Sunderland on Sunday (9 April) and could prove vital to United's run-in, with Europa League glory a distinct possibility.
"The criticism was very hard but I've had it before," Shaw told Sky Sports. "But this time around I dealt with it better. When I first came to Manchester United there was a lot of discussion about me and that was hard, it was something that was new to me. I was used to positive feedback and comments in the media but coming to Manchester United everything changed, there was negativity.
"I took that badly and it knocked me down a bit but this time I've come back wanting to fight and I want to prove everyone wrong. At the end of my meeting with the manager, I said, 'I'm going to prove you wrong.' I believe and want to do that, not just for myself but for the fans that have been behind me and supported me through this time.
"I can see the light at the end of the tunnel and I want to push for the best from me. I wished the season wasn't coming to an end, I wish it was the start because I want to play games and games and hopefully I can keep giving good performances and keep my spot in the team and push for the Europa League and top four."
Shaw revealed that he has cleared the air with Mourinho recently and seemed to agree with the Manchester United's manager's view regarding his work ethic. The England international believes he has already benefited from the talk with Mourinho and is determined to prove his worth as the Red Devils fight for Champions League qualification.
"I had a really good chat with him (after the criticism) and I totally agree with him – I will do whatever he wants," the Manchester United starlet added. "I've always been a hard worker but maybe, if I look back, maybe I wasn't working as hard as he likes.
"We had a really good talk and he discussed what he wanted from me and even in a week-and-a-half I've seen a massive change in myself, not just on the pitch but off it as well. Now it's my time to fight until the end of the season and show the boss what I can bring to help his team."