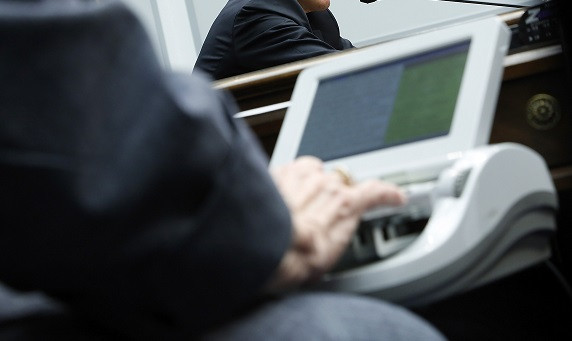 A court stenographer in New York has been fired after he was found to have repeatedly typed "I hate my job" instead of trial dialogue.
Daniel Kochanski, 43, is said to have "wreaked havoc" on around 30 criminal cases in Manhattan after it emerged he failed to keep a recording of proceedings.
Sources told the New York Post that some convicted criminals now have grounds for appeal as crucial evidence and testimonies are missing as a result of Kochanski's "gibberish".
The source added: "He hit random keys or wrote, 'I hate my job. I hate my job. I hate my job,' over and over."
Claudia Trupp, of the Center for Appellate Litigation, said: "I never had a situation where a single court reporter was responsible for so much damage."
Judges are now being forced to hold "reconstruction hearings" in which some of the witnesses at the trials have to recall and repeat what they said at the time of the cases.
Kochanski denies purposely ruining the transcripts and instead say he was fired because he is a recovering alcoholic.
"I never typed gibberish. I always did my job 100%. I was let go because of substance abuse," he said. "I'm in recovery. July will be one year I'm clean."