Manny Pacquiao will make his return to the ring this November to take on American Brandon Rios in Macau.
The 34-year-old has not fought since being knocked out by rival Juan Manuel Marquez last December, a defeat which followed a points loss to Tim Bradley for the WBO welterweight title in June of last year.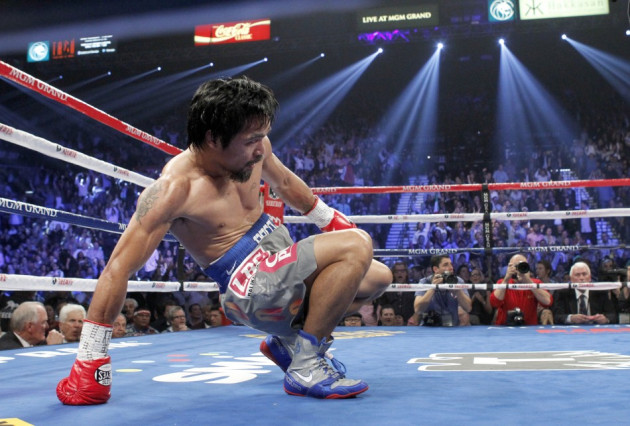 Rather than a rematch with either of the two fighters who confined him to his first defeats since 2005 and his first ever back-to-back losses, a statement released through Paquiao's personal website confirmed the bout with former WBA lightweight champion Rios later on this year on November 24.
"People know what Rios brings to the table," Pacquiao's promoter Bob Arum told ESPN.com.
"People want to see a real fight, and that is what you get with Rios. We're building a business in Macau and China and these are the kinds of fights - real action fights - that they want to see."
The 27-year-old Rios will also enter the fight coming off a loss, having lost at the hands of Mike Alvarado in their light welterweight rematch in March this year on a unanimous points decision.
Pacquiao was brutally knocked out by Marquez in his last encounter in December of 2012, but trainer Freddy Roach believes November's fight to be the perfect platform for the Philippine fighter to return to.
"Manny is definitely going to get his mojo back with this fight," Roach told ESPN. "Brandon Rios likes to fight in the pocket and exchange, and Manny is very good in the pocket too. I think it will be an exciting fight but that Manny is going to land in the pocket at some point and knock this guy out somewhere along the way.
"Rios likes to exchange and his style is not really difficult to figure out, so Manny's gonna hit him."