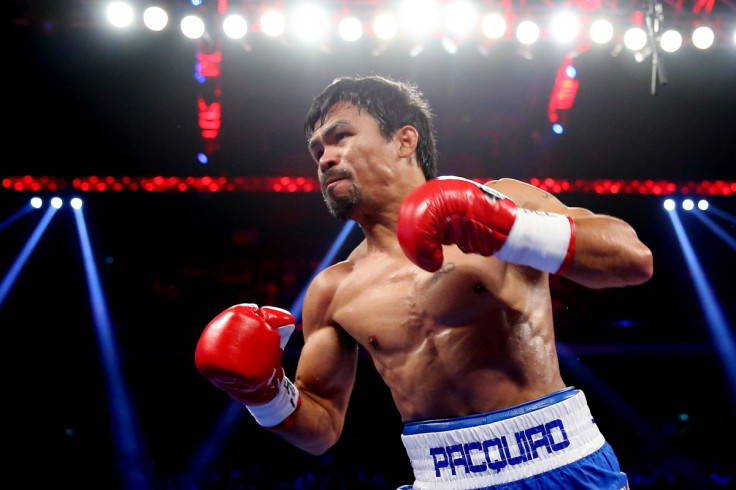 Manny Pacquiao has announced his plans to hang up his gloves and devote himself to a run for a seat in the Philippines senate in 2016. But before that, there is the small matter of his final fight. The 36-year-old is currently recovering from a torn rotator cuff he allegedly suffered prior to his showdown with Floyd Mayweather Jr at the MGM Arena in May but a return date has already been pencilled in for early in the new year.
In the aftermath of May's box-office spectacle, a rematch of Mayweather vs Pacquiao made sense. Given the record-breaking sums of money involved, a re-run of the fight that had been eight years in the making seemed the logical step,. That was further reinforced by Pacquiao's claims that he suffered his injury three weeks before the match and was therefore handicapped in the biggest fight of his life.
Early signs were positive, with Mayweather admitting in the immediate aftermath of the fight he did text message ESPN's Stephen A Smith saying a rematch was an option. But days later in his first official interview after the victory, he had already changed his mind, telling Showtime's Jim Gray that Pacquiao is a "coward" who should "move on".
While Pacquiao recuperated, Mayweather eased past Andre Berto in what he called his retirement match, equalling Rocky Marciano's long-standing career record of 49-0. The allure of surpassing that record for another huge pay day has many pundits suggesting Mayweather could be easily tempted back.
But for the time being, the 38-year-old seems content with retirement while moving further into the world of promoting, duties that have seen him act as a mentor of sorts to Londoner Ashley Theophane, who fights under Mayweather Promotions. Talk of a return was further quashed by Showtime boss Stephen Espinoza, who recently told RingTV of his network's number one draw: "I don't think it is even in the realm of his consideration right now."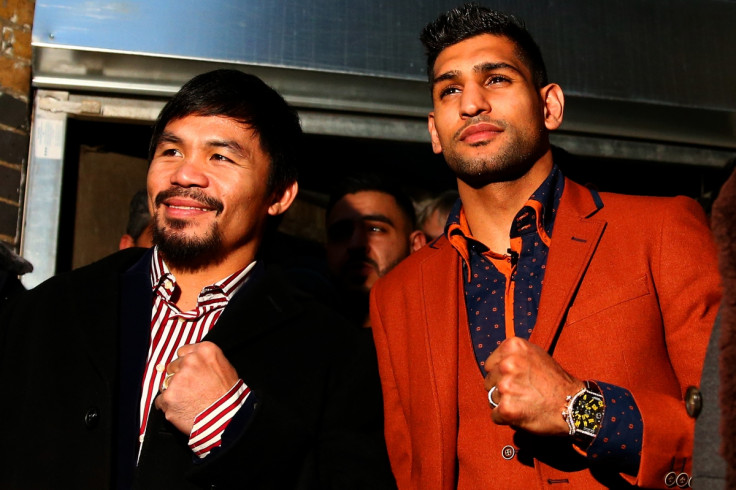 Old sparring partner Amir Khan would appears closer than ever to securing the box-office fight he has been chasing for two years. Despite being snubbed by Mayweather on more than one occasion, the Bolton-born fighter is still hoping to earn a fight against a man who is, technically speaking, no longer in the sport. But he will have to consider alternatives.
Khan has flirted with the idea of rematches with Danny Garcia and Lamont Peterson but perhaps most importantly, Pacquiao would appear keen on the idea of meeting the Briton. After he told ABS of his plans to retire after one more fight, Khan's name was immediately thrown forward. Pacquiao responded by saying he would have no problem taking on the 28-year-old.
Pacquiao's promoter, Bob Arum, has been doing his part to generate as much speculation as humanly possible too, telling the Daily Telegraph in September he has already entered negotiations with Khan's people over a fight in February or early April 2016. While Arum's claims should often be taken with a pinch of salt, all the right noises are being heard.
In an interview with ESPNdesportes on 9 October, Pacquiao said a bout with Khan would be more "feasible" than others suggested but did mention another possible opponent on his radar in Garcia. It is a match his trainer, Freddie Roach, would certainly be in favour of; he has been pushing for that fight since August, despite the potential complications in getting it in place given Pacquiao's allegiances with Top Rank and Garcia's with Al Haymon.
"I want Danny Garcia, that's my choice," Roach told Boxing News Online. "That's the easiest fight in the f*****g world, you can tell his dad [Angel Garcia] that as well. His dad psyched Amir Khan out but he won't psych Pacquiao out, I promise. Pacquiao will knock Garcia out. I like the dad but he talks too much s**t."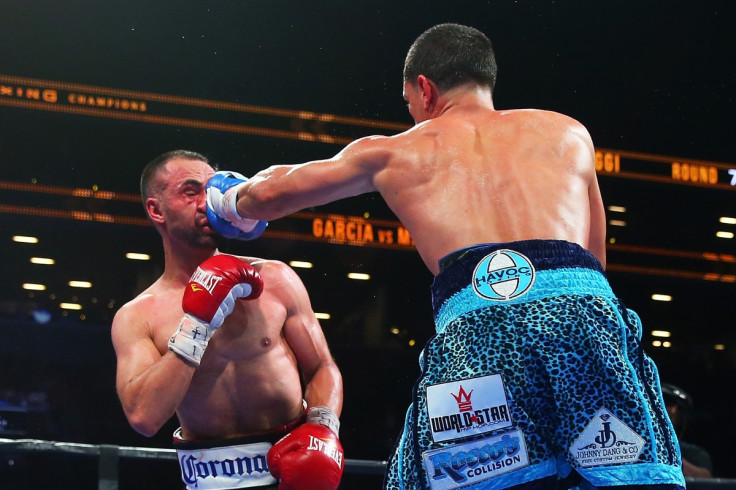 Rising star Terence Crawford could be another option. Already fighting under the Top Rank flagship, the 28-year-old WBO super lightweight champion is coming off the back over a win over Thomas Dulorme where he took apart his opponent within six rounds to become a two division world champion.
A sterner test of his credentials will come later in October against 33-year-old Dierry Jean, whose only career blemish is a narrow defeat to Lamont Peterson. Should he come through unscathed on 24 October, a move into the upper echelons in 2016 could await. Michael Woods of RingTV wrote in August that Crawford had already been singled out as Pacquiao's final opponent, which is exactly the sort of test the younger fighter needs.
Of course, there will plenty of options. A fifth showdown with Juan Manuel Marquez, who brutally knocked out the Filipino in the sixth round in their last meeting in 2012, is another name to have been touted by Arum, although the Mexican has insisted Pacquiao should turn his attention to the new blood of the division.
One of those would be Kell Brook, who is yet to really step up to face upper echelon fighters since his superb IBF title victory over Shawn Porter in August 2014. Earlier in October, Arum hinted Lucas Matthysse could be in the running, but his knockout defeat to Viktor Postol on 3 October surely closed that door.
With retirement looming, you would assume Pacquiao will be relatively free to hand select his final opponent in the ring. That bodes best for Khan.