Mansfield: Husband and Wife Found Guilty of Murdering Parents and Burying Bodies in Garden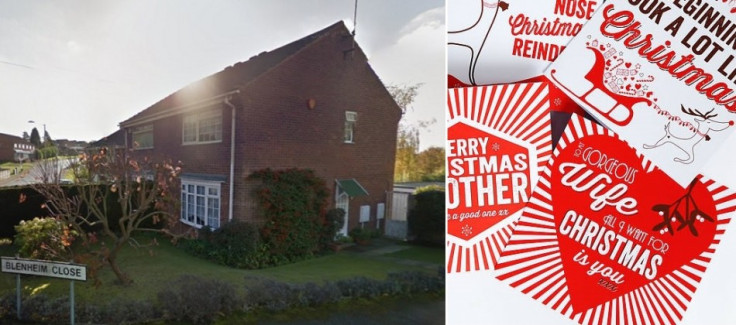 A woman and her husband who shot dead her elderly parents have been found guilty of murder.
Susan Edwards, 55, and her husband, Christopher, 57, shot William and Patricia Wycherley before burying them in the back garden in Forest Town, Mansfield.
They had previously denied murder but admitted to wrapping them in bedding and burying the bodies under the lawn in 1998.
The pair, dubbed this week as "two of the world's most accomplished liars" during their two-week trial at Nottingham Crown Court then sold their home and stole £245,000 from the elderly couple's bank accounts, including from their pensions and benefits.
They then spent the next 15 years deceiving family members, neighbours, doctors and banks into believing the elderly couple were still alive.
In a 2007 letter, Susan Edwards told a relative that Christmas cards to her parents had been returned because the couple had moved to Ireland to enjoy the 'good air'. They had been dead for nine years.
Peter Joyce QC, in his closing speech, said the Edwards did not show "a hint of regret, not a hint of remorse, not a hint of anything except pity for themselves" who "will do anything for money".
Dona Parry-Jones, a senior crown prosecutor at CPS East Midlands, said: "This was a cold, calculated murder, motivated by greed. The two defendants travelled to Mansfield, murdered the elderly couple and took their life savings to relieve their own financial troubles.
"Having killed their parents, and buried them in their own back garden, the defendants concocted lies about the couple's deaths to neighbours and relatives to enable them to continue spending their pensions, replying to cards and letters on their behalf and even selling their house. All in all they stole nearly £250,000.
"The tragedy of this case is that Mr and Mrs Wycherley were murdered by those closest to them, dying unmourned and denied any dignity in death."
The bodies were uncovered when Christopher Edwards told a family member that they were dead on the phone from France, where they had fled after running out of money.
The pair were brought back to the UK and charged with murder.
The couple also admitted to obstructing the coroner in the execution of his duty and theft of a credit balance.
© Copyright IBTimes 2023. All rights reserved.