American football star Manti Te'o is battling to save his reputation after it was alleged that his cancer-victim girlfriend never actually existed.
Te'o, a college football player who is tipped to reach the top of the NFL, claimed he was in a relationship with 22-year-old Lennay Kekua, who apparently died of leukaemia in September - hours after the player's grandmother also passed away.
Reports of the double tragedy engendered a wave of public sympathy for Te'o. The 21-year-old Notre Dame linebacker eventually finished second in the second in the Heisman Trophy - an award given to the year's best players in college football - and is predicted to be among the top picks in the forthcoming NFL draft.
However, US sports website Deadspin claims Te'o only ever communicated with his 'girlfriend' via Twitter, and that the photo which accompanied her account in fact belonged to a woman who has never met the player.
Deadspin also alleges the person behind the fake account is a college student called Ronaiah Tuiasosopo, who stole his classmate's Facebook photo and uploaded it to the Twitter account.
Te'o has since admitted that he never actually met Kekua in real life. In response to the Deadspin report, he said: "This is incredibly embarrassing to talk about, but over an extended period of time, I developed an emotional relationship with a woman I met online.
"We maintained what I thought to be an authentic relationship by communicating frequently online and on the phone, and I grew to care deeply about her."
In on it?
Some are alleging that Te'o, who dedicated many of his team's victories to Kekua, invented a cancer-suffering girlfriend to boost his profile, attract fresh sponsorship and improve his chances of being picked up by a leading team in the draft.
A friend of Tuiasosopo told Deadspin he was "80 percent sure" that Te'o was "in on it," claiming Tuiasosopo and the pair came up with the girlfriend hoax with publicity in mind.
However others believe Te'o suffered an elaborate hoax. In response to the Deadspin story, Notre dame assistant-vice president Dennis Brown released a statement saying Te'o appeared to be the victim of a "sad and very cruel deception to entertain its perpetrators."
Te'o added: "To realise that I was the victim of what was apparently someone's sick joke and constant lies was, and is, painful and humiliating. It further pains me that the grief I felt and the sympathies expressed to me at the time of my grandmother's death in September were in any way deepened by what I believed to be another significant loss in my life.
"I am enormously grateful for the support of my family, friends and Notre Dame fans throughout this year. To think that I shared with them my happiness about my relationship and details that I thought to be true about her just makes me sick. I hope that people can understand how trying and confusing this whole experience has been. In retrospect, I obviously should have been much more cautious. If anything good comes of this, I hope it is that others will be far more guarded when they engage with people online than I was."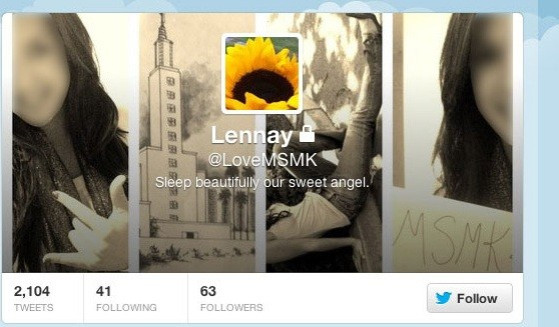 New twist
Following the revelations from Deadspin, the story has taken another strange twist as Reagan Maui'a, an NFL star with the Arizona Cardinals, claims that Kekua did really exist - and he met her in June 2011.
Maui'a told ESPN: "I don't think Manti was even in the picture, but she and I became good friends. We would talk off and on, just checking up on each other kind of thing. I am close to her family. When she was going through the loss of her father, I was - I offered a comforting shoulder and just someone to bounce her emotions off. That was just from meeting her in Samoa."
"She was tall. Volleyball-type of physique. She was athletic, tall, beautiful. Long hair. Polynesian. She looked like a model."