Manuel Pellegrini says only Manchester City wanted to win in draw at Chelsea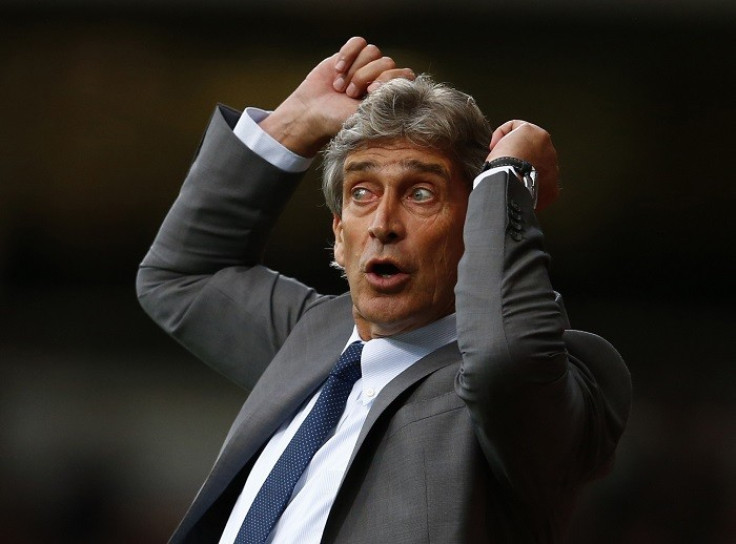 Manchester City manager Manuel Pellegrini has claimed he is not happy with the point secured in their visit to Stamford Bridge on Saturday, 31 January, as he believes his side "were better" than Chelsea", while suggesting Jose Mourinho's side did not want to win the game.
Pellegrini's side controlled the ball for much of the game, but were unable to beat Jose Mourinho's side, who remain five points ahead of City at the top of the Premier League.
Loic Remy scored the opener for the Blues later in the first half, but David Silva levelled the game minutes following a mistake by Thibaut Courtois.
City tried to secure the victory in the second half but Pellegrini's side barely managed to create opportunities, despite controlling the possession.
Nevertheless, speaking to Sky Sports after the game, the Chilean boss said: "We played a very good game."
"One team wanted to play from the beginning. The only chance Chelsea got they scored a beautiful goal. In the second half Chelsea defended very well, but I am very proud about our team – to have the personality to come here and try to win from first minute to end.
"We took the risks and tried to win. I don't want to talk about what Chelsea tried to do. We wanted to win and have the possession. We have to play 45 points more. Chelsea remain five points in front. Maybe they are happy. I am never happy when we drop points."
The Chilean boss pointed out that the Blues did not even have a shot after half-time.
"We are not happy with a point. I am happy with the way my team played today. We had three good chances in the first half, they scored with their only chance in the 90 minutes – they did not even have a shot in the second half. You may say it is a good point at Stamford Bridge, but for me it is not because we were better than Chelsea."
© Copyright IBTimes 2023. All rights reserved.