He'll always be Super Frank. The man who scored more Premier League goals than Thierry Henry, the best player in Chelsea's history and the cornerstone of the club's recent success.
But he shouldn't be made welcome tomorrow.
Frank Lampard will be in the enemy camp when he arrives at Stamford Bridge tomorrow. Just like Sergio Aguero, just like Vincent Kompany. For 90 minutes, he's an opponent, and he'll be doing everything he can to hurt Chelsea. So the Stamford Bridge fans shouldn't roll out the red carpet for him.
I know legendary players often receive a rousing reception when they return to their former clubs, as demonstrated by the genuflection which greeted Cristiano Ronaldo when he returned to Manchester United two years ago. But the fawning of the Old Trafford fans went way too far on that occasion, and, as a Chelsea fan, I hope that doesn't happen tomorrow.
Make no mistake, I'm not suggesting Chelsea fans should boo Lampard. That would be callous and pathetic. I know Lampard never intended to sign for City; he had a gap to fill before the New York City project was up and running, and Manuel Pellegrini filled it for him. Having spoken to his agent, I know that he only intended to stay until 31 January, but Pellegrini extended the deal just before Christmas. Frank never intended to be in a position where he could hurt the club which helped him become a world star.
But Chelsea fans need to remember they have a job to do tomorrow, just like the lads on the pitch. Their job is to support the team and make it as hard as possible for the opposition. Giving Frank Lampard a hero's welcome would be inimical to that.
Frank has already taken two points off Chelsea this season, doing the sort of thing he's done for the last 20 years. And he'll be trying to do exactly the same thing tomorrow: time the run, arrive late, finish. He's the best I've ever seen at that, and I'd put him ahead of even Paul Scholes and Steven Gerrard when it comes to scoring goals from midfield.
If Chelsea fans want to salute Lampard, they can applaud him off the pitch when the game's over, and won. It's as simple as that.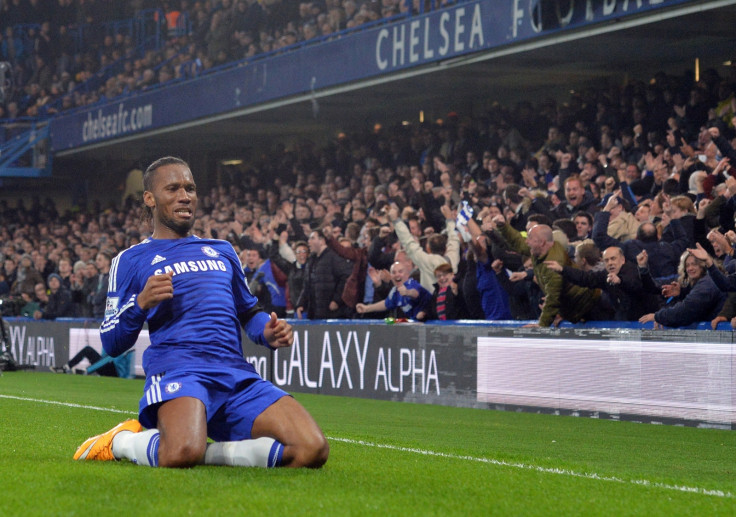 As for the match itself, I reckon Chelsea will sneak it. Diego Costa's ban is a big blow, but Didier Drogba has done really well whenever he's stepped in for the Brazilian this year, and Chelsea will create plenty of chances, no matter who plays up front. A big reason for that is Cesc Fabregas, who was brought in to replace Lampard.
Fabregas has been superb this season, you've only got to look at the assist and chance creation charts to see that. The absence of his Spanish national teammate won't stop Cesc picking City apart in midfield, and I can see his guile being the difference tomorrow.
A week after the humiliation of Bradford, Chelsea are in the final of the League Cup and, if they win tomorrow, they'll have a superb chance of winning the Premier League. What a difference a week makes.
Jason Cundy was a hero at Stamford Bridge as a no-nonsense centre-half during the early 1990s. Today he presents the popular Sports Bar radio show on TalkSPORT, and you can find out more about his work with the station here.
He also commentates on Chelsea games for Chelsea TV, working with fellow IBT columnist David Chidgey,and is a prolific member of the Twitterverse.