March Against Monsanto: Why 50 Countries Are Boycotting the 'Most Evil Corporation in the World'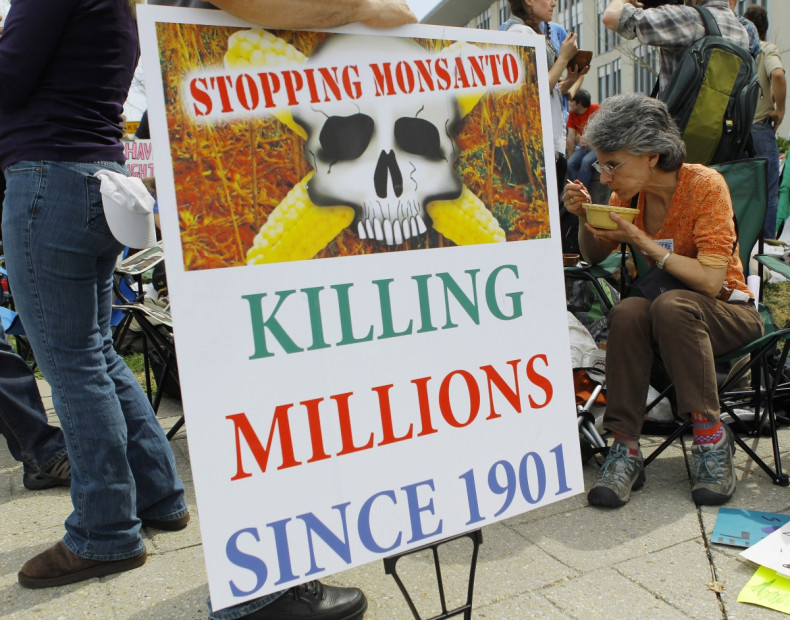 Millions of activists around the world will once again march against the American chemical and agricultural company Monsanto, calling for the permanent boycott of Genetically Modified Organisms, or GMOs.
A series of events and marches on 24 May will take place over 400 cities in 52 countries. In the US, solidarity marches will reportedly take place in 47 states.
"Monsanto's predatory business and corporate agricultural practices threaten their generation's health, fertility and longevity," said Tami Canal, founder of the movement March Against Monsanto (MAM).
Canal was inspired to set up the international grassroots movement to protect her two daughters. "MAM supports a sustainable food production system," she added. "We must act now to stop GMOs and harmful pesticides."
The establishment of the movement was triggerede by the failure of California Proposition 37, which would have made it mandatory to label food products made from GMOs.
According to MAM, Monsanto, which was founded as a multinational chemical and agricultural company in 1901, has "spent hundreds of millions of dollars to obstruct all labelling attempts.
"The scientifically established health risks include, but are not limited to: organ damage, sterility, infant mortality, birth defects, auto-immune conditions, allergies and increased cancer risks."
Supporters of March Against Monsanto state GMOs are not adequately monitored to ensure public safety.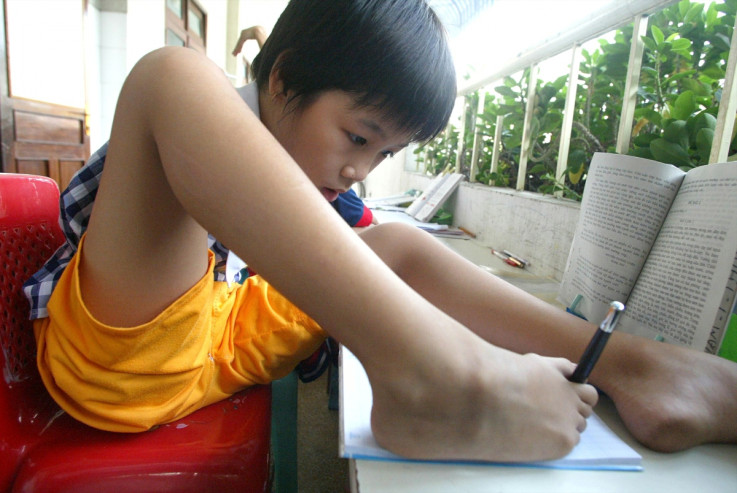 Pham Thi Thuy Linh was born with no arms in southern Vietnam where Agent Orange was sprayed
Reuters/Thomas White
Long-term, independent, peer-reviewed studies were not conducted before GMOs were introduced for human or animal consumption, and protesters claim there is a revolving door between Monsanto employees and positions of power at the FDA and EPA.
GMOs have been partially banned in many countries, including Germany and Japan, but despite this, farm animals across the world are still fed GMOs.
Why is Monsanto so controversial?
Having started out producing the sugar substitute saccharine, Monsanto began manufacturing synthetic chemicals such as pesticides in 1920.
A decade later, the company began to produce Polychlorinated biphenyl chemicals (PBCs), which were used in electrical equipment until they were banned in 1979 over health concerns.
PBC remains were discovered in the soil of Times Beach, in Missouri, which forced the entire town to relocate in 1983. As a result, environment protection agencies listed Monsanto as one of the most dangerous companies in the state, although the company denied responsibility.
During the Vietnam War, Monsanto engaged in the production of Agent Orange, a chemical used as part of the US army's herbicidal warfare programme, Operation Ranch Hand.
Although the US government claims the chemical was harmless, used only to deforest the Vietnam jungle to reveal enemy targets, it is widely believed that the chemical - a dioxin-laced defoliant - caused numerous health problems in those contaminated.
The Vietnam Red Cross reported that up to three million people were affected by Agent Orange, which is believed to have caused cancers as well as severe physical and mental disabilities. In 1984, Monsanto agreed to pay $180m to US veterans whose health had been permanently damaged.
In 2001 the company began producing agricultural chemicals, and is currently the leading producer of genetically engineered seed and the herbicide glyphosate.
Accused of developing "Frankenstein foods", the company withdrew eight of its nine pending applications with the European Commission in 2013, which aimed at securing approval for its products in Europe.
According to March Against Monsanto, over 250,000 farmers have committed suicide by drinking Monsanto pesticide, after the company's Bt cotton seeds did not perform as promised.
Monsanto was deemed the "most evil corporation" in a 2013 poll by Natural News.