Marco Rubio proposes bill to prevent 'terrorist financing' Iran accessing US financial system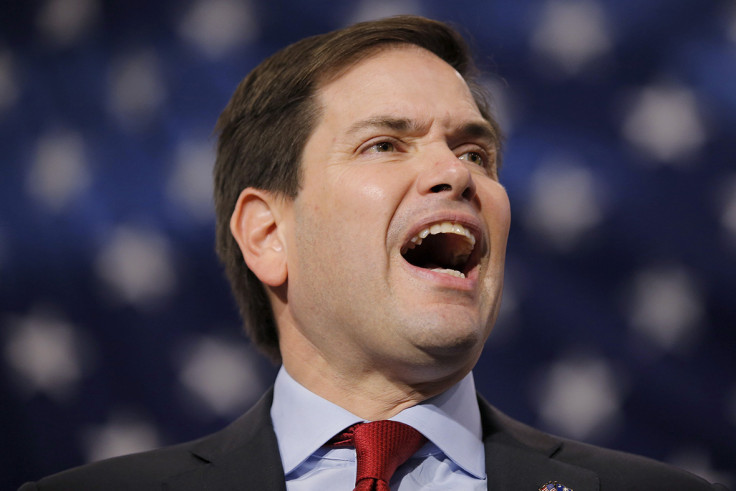 Former Republican presidential hopeful Marco Rubio and fellow GOP senator Mark Kirk have introduced a bill that seeks to prevent Iran from accessing the US financial system.
The senators introduced the legislation on 6 April that, if passed, would block banks from performing currency exchanges involving US dollars with the Islamic Republic. The proposed legislation comes amid rumours that incumbent president Barack Obama is seeking to lift restrictions that prevent Iran from any direct transactions with the US financial system – although these rumours are as yet unfounded.
A statement from Senator Rubio accused Iran of supporting terrorism and having a disregard for international financial systems. It said: "The Iranian regime has failed to prevent rampant money laundering and has continued to finance terrorist organisations and expand its ballistic missile program, showing a blatant disregard for US sanctions and the integrity of the international financial system. Iranian access to US dollars or the US financial system, whether direct or indirect, will only further support these threatening and destabilising activities."
"Rather than helping Iran circumvent existing US law, the Obama Administration should be increasing pressure on Iran's leaders to halt their provocative behaviour and threats against Israel," Rubio continued.
"The administration needs to stop moving the goalposts with Congress and the American people on this vital issue of national security. This legislation makes clear that helping the Iranian regime indirectly gain access to US dollars is strictly prohibited and punishable by law."
The Preventing Iran's Access to United States Dollars Act of 2016 would block indirect access by preventing the president from issuing any licence for conducting an offshore US dollar clearing system for Iranian transactions or for providing any such system with US dollars.
It also proposes that any financial institution found participating in these transactions would be subject to the imposition of sanctions.
© Copyright IBTimes 2023. All rights reserved.