Real Madrid midfielder Martin Odegaard has hailed Manchester United forward Marcuas Rashford and admitted that he is open to the idea of linking up with the Red Devils new star in the future.
The midfielder was part of the Norway Under-21 side that lost to Gareth Southgate's Young Lions. It was Rashford, who was the star player at Colchester Community Stadium as the United attacker scored a hat-trick helping England seal a crushing 6-1 victory.
Odegaard has labelled Rashford an "incredible player" both for his national side and his club. The Norway international was disappointed after his side failed to find the back of the net and suggested that the Norway Under-21s were the second best team in the second half.
"Maybe, maybe," Odegaard told The Sun, when asked if he would like to play alongside Rashford either at United, Real or any other European club.
"He is an incredible player as we saw. And we have seen that in the Premier League too. So I think he is just an incredible player.
"Yeah I think it is [My first game in England]. It was a good atmosphere and they have a good crowd here. We played really, really good in the first thirty minutes and we could have been maybe two up.
"It's maybe not bad luck, but we should have done better in the second half. The goalkeeper did a really good job - but we have to score those chances if we are to win games like this."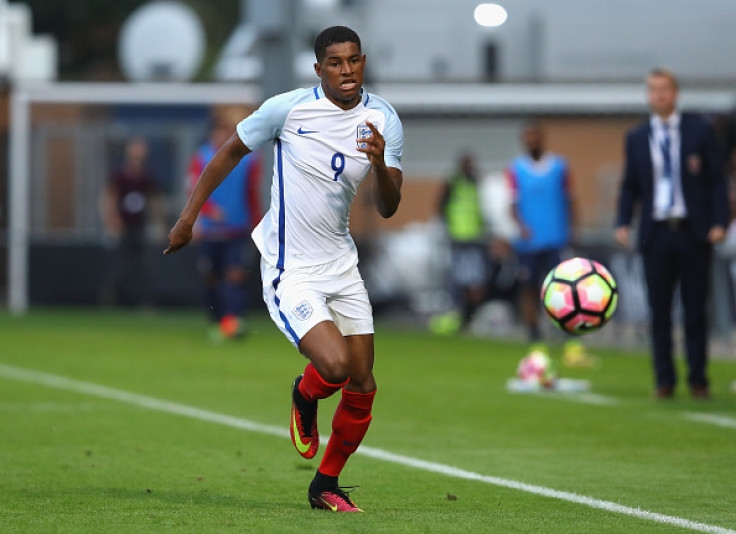 The 17-year-old was attracting interest from a host of top clubs across Europe, while at Stromsgodset. However, Odegaard has his heart set on joining the Champions League winners as he signed for Real in January 2015.
Since joining Real, he has not featured regularly for their first team. Despite having his eyes set on playing for Zinedine Zidane's side, Odegaard is aware that he is still young and has time on his side to prove his worth.
"That is a good thing for me to be in that squad. Hopefully I can get some chances this year. I just have to continue to work hard and take my chances," he explained.
"Of course I want to play in the first-team - that is my goal. But I have a lot of time. I'm still only 17-years-old so I can take my time."