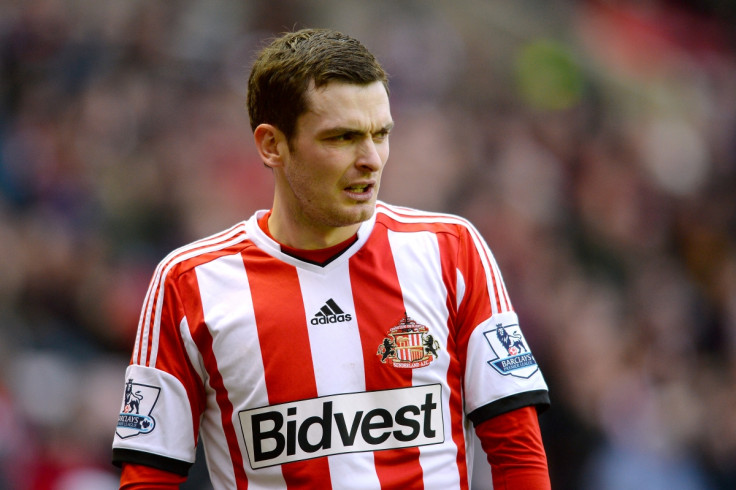 Sunderland chief executive Margaret Byrne has quit her role at the club following criticism over what she knew about the crimes of former player Adam Johnson. Byrne has left the Premier League side with immediate effect, following the winger being convicted over grooming and child sexual services.
Sunderland have been under increasing pressure to explain what and when they knew about Johnson's crimes after the 28-year-old told Bradford Crown Court during his trial that club officials knew "everything from the start" that he kissed the teenage girl after arranging to meet up with her.
Police also said they had spoken to Byrne about Johnson and she had copies of the 834 WhatsApp messages sent between the footballer and the underage girl, as well as the police interviews with Johnson.
Johnson was initially suspended by Sunderland following his arrest on 2 March 2015, but was reinstated 16 days later following a meeting between the club and the Professional Footballers' Association (PFA), and after the club took independent legal advice.
Johnson continued to play for the club and was only sacked after admitting to two of the charges against him on 10 February 2016. He scored in what would be his last game for the club, a 2-2 draw against Liverpool on 6 February.
At the end of his trial, a jury found Johnson guilty of one further count of sexual activity with a child, namely digital penetration. He now faces up to 10 years in jail when he is sentenced.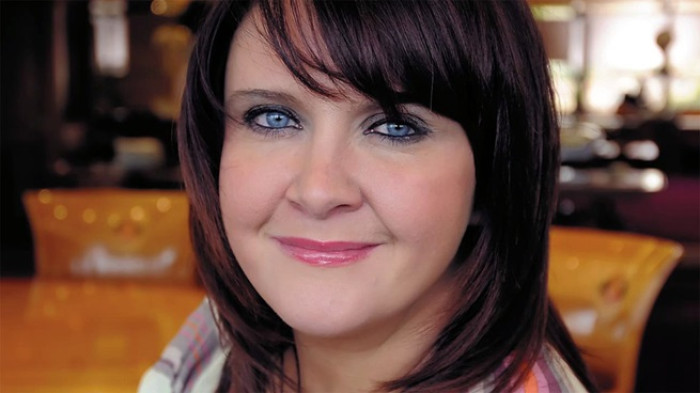 In her resignation statement, Byrne admitted the other members of the board did not know about the detail regarding Johnson that was "personally privy" to her.
Byrne added: "I recognise that, as CEO, my involvement with Mr Johnson and the decision to allow him to continue to represent Sunderland was a serious mistake."
Following the end of his trial, the club issued a lengthy statement denying "in the strongest possible terms" suggestions they were aware Johnson was going to plead guilty but allowed him to play to help them in their relegation battle towards the end of last season.
Sunderland's statement on the resignation of Margaret Byrne
Margaret, in her role as CEO, was responsible for the running of the club. She was also accountable for the actions taken by the club in relation to Mr. Johnson. Sunderland AFC acknowledges that Margaret's intentions have always been to act in the best interests of the club, however it has become clear through our own internal investigations that in this instance decisions have been taken by Margaret in error.
Whilst swift and decisive action was taken to terminate Mr. Johnson's employment upon his guilty plea, decisions taken prior to this, including the decision not to suspend him for a second time pending the outcome of the trial, were wrong. In light of what has been acknowledged by Margaret as a serious error of judgment on her part, we have undertaken a full review of the club's decision-making processes to ensure that there can be no such mistakes in the future.
Throughout this deeply regretful situation, we recognise that one devoted young fan and her family have been very badly let down, first and foremost by Mr. Johnson and his despicable actions, but also by the club they support. We are so very sorry for this.
Mr. Johnson lied to the club; he also lied to our fans and they have every right to feel aggrieved by this. Lessons have been learned and we hope that the club and its fans can move forward from this together.

Margaret Byrne's statement
Contrary to what has been suggested, I did not understand that Mr. Johnson intended to change his plea at trial or at all. I was astounded when he did plead guilty. I accept that Mr. Johnson should not have been permitted to play again, irrespective of what he was going to plead. It was a serious error of judgment and I accept full responsibility for this.
The club's Board was made aware of the broad nature of the allegations, which were a matter of public knowledge, but not of the detail that I was personally privy to. Based on the information that I had and satisfied that risk assessments had been made, safeguarding measures put in place and the appropriate bodies consulted, I understood the legal process would run its course.
Mr. Johnson remained innocent until proven guilty and I was concerned that any action taken by the club against him may be misinterpreted as a judgment on the club's part as to his guilt at a time when he steadfastly maintained his determination to plead not guilty and fight the charges. On that basis I recommended to the Board that Mr. Johnson should be allowed to play for the club, pending trial.
Mr. Johnson's victim has endured a terrible ordeal and for that I am truly sorry. At no time was the failure to suspend him again intended to cause any harm or distress to her or her family.
I recognise that, as CEO, my involvement with Mr. Johnson and the decision to allow him to continue to represent the club was a serious mistake. I sincerely regret that this error has impacted on the victim, the club, its supporters and all those affected in such a devastating manner.
Sunderland AFC has a long and proud history. To see the criticism levelled against it in the last week, and the effect that has had on its staff and supporters in light of this decision, has hurt me deeply. To this end and for the long-term good of the club and its staff, I have stepped down as CEO with immediate effect.