Sunderland Football club are coming under increasing pressure to explain why they allowed Adam Johnson to continue playing for the team following claims that club officials knew "everything from the start" about the 28-year-old's offending. Ex-England winger Johnson faces up to 10 years in prison after being found guilty of one count of sexual activity with a 15-year-old girl.
Johnson was sacked by the club on the first day of his trial after he admitted a second count of sexual activity with the underage girl as well as grooming her on 10 February. However, during the trial, the player told Bradford Crown Court he and his lawyers met Sunderland's chief executive Margaret Byrne on 4 May 2015 to tell her he had kissed the teenager and sent her sexually explicit messages.
The court also heard Bryne had copies of the 834 WhatsApp messages sent between the pair, as well as police interviews with the footballer.
Johnson was initially suspended by the club following his arrest on 2 March 2015, but was reinstated after 16 days following a meeting between the club and the Professional Footballers' Association (PFA), and after the club took independent legal advice.
Johnson continued to earn £60,000 ($84,000) a week for several months while playing for Sunderland, even scoring on what would be his last ever game for the club during a 2-2 draw against Liverpool on 6 February.
Following the guilty verdict, the club issued a lengthy statement denying "in the strongest possible terms" suggestions they were aware of Johnson's offences but had allowed the 28-year-old to play to help them in their relegation battle towards the end of last season. Sunderland added they were also not aware Johnson would be changing his plea to guilty for two of the offences until the first day of his trial.
A statement from Sunderland said: "The club never placed any pressure or demands on Mr Johnson to play football during this process. Decisions in relation to the pleas and the conduct of the trial have been left entirely to Mr Johnson and his highly experienced and skilled legal team. Mr Johnson has admitted in evidence that he changed his plea 'on legal advice'.
"Had the club known that Mr Johnson intended to plead guilty to any of these charges, then his employment would have been terminated immediately. Indeed, upon learning of the guilty plea, the club acted quickly and decisively in terminating Adam Johnson's contract without notice."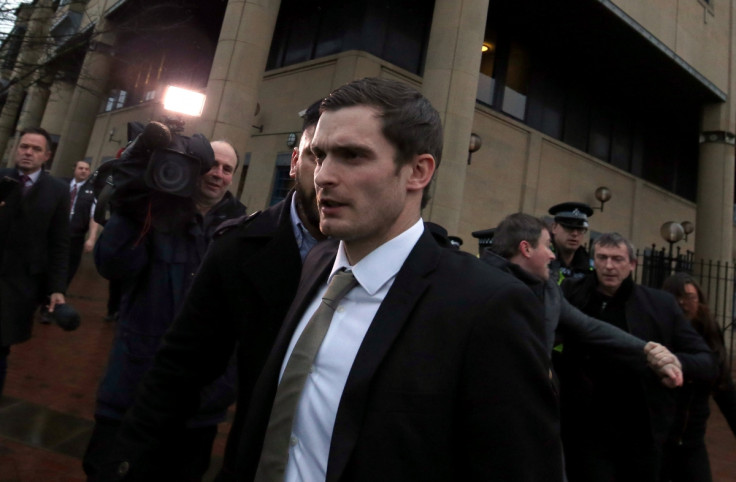 However, Clare Phillipson, director of charity Wearside Women in Need, said the club were sending out an "absolutely dreadful" message by allowing Johnson to play, resulting in people thinking he would be innocent of the charges.
She told the Press Association: "The core issue is the role of social media both in terms of how he was able to groom her and how it plays out on public websites and how that plays into the actions of Sunderland football club.
"So when he was first arrested and released on police bail, there were literally thousands of comments on websites about that and the vast majority were vilifying his victim, which would have added to her trauma. The main question hanging over all of this for me is, I don't think the statement from Sunderland football club answers all of the questions that we need answering.
"What we need to know is, not at what point did they know he was going to plead guilty, but at what point did they know that he had met with her, exchanged messages and been alone with her in a car?"
A spokesperson for the NSPCC added: "If they had known he had kissed a girl prior to his guilty plea, then we think they should have suspended him pending the ongoing investigation. It would have sent the right message to people that this is a serious offence and needed to be properly investigated."
Following the guilty verdict, Johnson's victim described how she felt "used and let down" by the player she once idolised". She added: "It's been the hardest year of my life and I've had to face so much abuse after he claimed his innocence. I was made out to be a liar, if anything, I held things back because I didn't want all of this to come out.
"Him being found guilty, shows everyone I was telling the truth. I hope people can see that everything is not always as it first seems and opinions should only be based on facts and not on rumours."