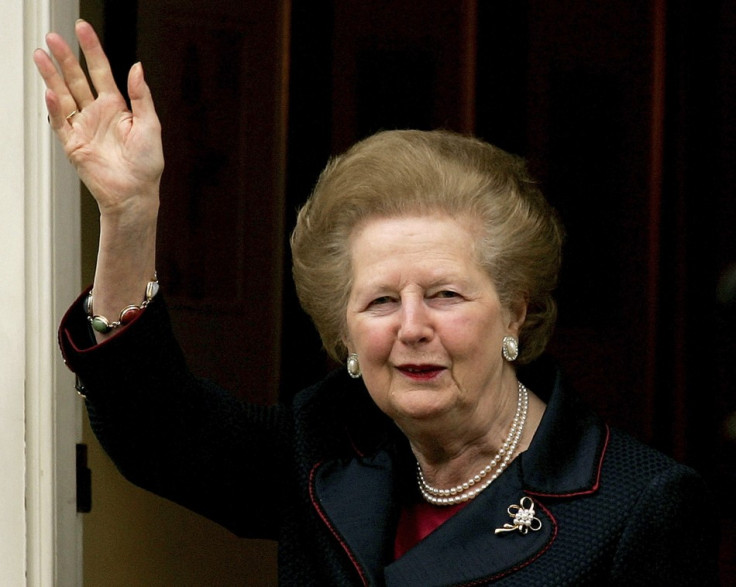 A shocking report has revealed that the US government had suspicions that a double agent in the FBI fed information to the Irish Republican Army (IRA), to help with plots to assassinate Margaret Thatcher, back in the 1980s and 1990s.
According to files, allegedly seen by the Guardian newspaper, an FBI "female, secretary type" mole gave the Irish militants "access to computers, name checks and ID" to aid them in their bid to murder the former UK Prime Minister.
The report highlighted a "series of investigations by federal agents into alleged plots to murder Thatcher during visits to the US". The breach in the FBI's security came from the New York Bureau.
Across hundreds of files, the Guardian's report detailed conversations between people with "English or Irish accents" in a number of bars, which included someone putting a "hit" on Thatcher.
According to one incident an FBI source "of proven reliability" overheard two men discussing a hit on the former PM during a US visit. The conversation allegedly took place in the cocktail lounge of the Boar's Head restaurant in Falls Church, Virginia in February 1981.
According to the files, another incident involved a "suicidal man from Florida", who was primed to murder Thatcher but "got lost" on his way to Camp David.
Margaret Thatcher died at the age of 87, on 8 April 2013, following a stroke.
She had suffered from ill health for years and spent Christmas 2012 in hospital after having an operation for abdominal pains.
Her husband, Denis died ten years ago and following his death, Thatcher paid tribute to him, saying when he was there, she was "never alone".