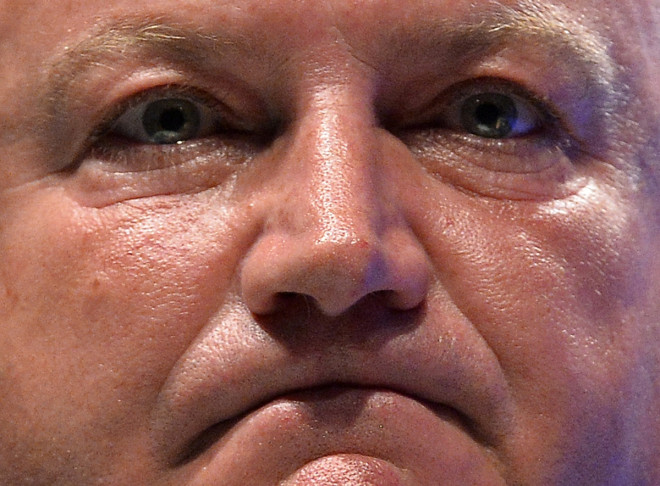 Bob Crow was short of hair, but not of principles - and his beliefs made him a colourful character in the drab world of industrial relations and politics.
Crow was a confirmed communist - with all that entailed - who said he owed his career to Margaret Thatcher, a PM not known as a friend of the unions.
The RMT general secretary freely admitted he had an opinion about almost everything and that made him a target for criticism.
Tributes flowed from across the political spectrum at news of his death from a heart attack in east London. Among them was London Mayor Boris, who insisted Crow was not a "left-wing ogre".
But he sure could do a good impression of one on behalf of RMT members. In one of his final interviews before his death, Crow said he was "larger than life."
Below is a selection of quotes by the Rail, Maritime and Transport general secretary, who died from a heart attack aged 52.
On the roots of his agitation and activism:
"Why should it just be the bankers, politicians and the idle rich who get all the best things? As a militant trade union we demand a standard of living for our members that enables them to share in the fine wines and fine times that the likes of David Cameron and his Old Etonian mates take for granted."
On being criticised for taking a £10,000 holiday to Brazil days ahead of a crippling two day London Underground strike, earlier this year:
"What do you want me to do? Sit under a tree and read Karl Marx every day?"
On his abrasive irrasciable style during negotiations as RMT leader:
"Do you want a walk around in a grey suit on and have a cheese sandwich at lunchtime? Or do you want someone with a bit of spark about them."
On the debt he owed to Margaret Thatcher for his early forays into unionism during the 1984/5 miners' strike with the Transport Union.
"I suppose I've got Margaret Thatcher to thank for my career. The truth is I'd never have been elected if it wasn't for her."
To a fringe meeting organised by far-left newspaper Morning Star:
"You can crawl away into a shell or go out on the streets and fight."
On the trade union legacy he saw as being under threat from the EU. Crow wanted to found a socialist Jerusalem in Britain via his group, NO2EU:
"Our movement created the basis for democracy in the 19th century with the Chartists and the demand for universal suffrage which is now being taken from us in the 21st century by the EU. The only rational course is to leave the EU and rebuild Britain with socialist policies."
On his wish to be hold on to his working class roots, despite earning an estimated £145,000 a year in the RMT:
"I was born in a council house, as far as I'm concerned I will die in one."
Following his death, former London mayor Ken Livingstone described Crow as "great company."
He said: "Young people will learn lessons from him and realise he stood up for his members."