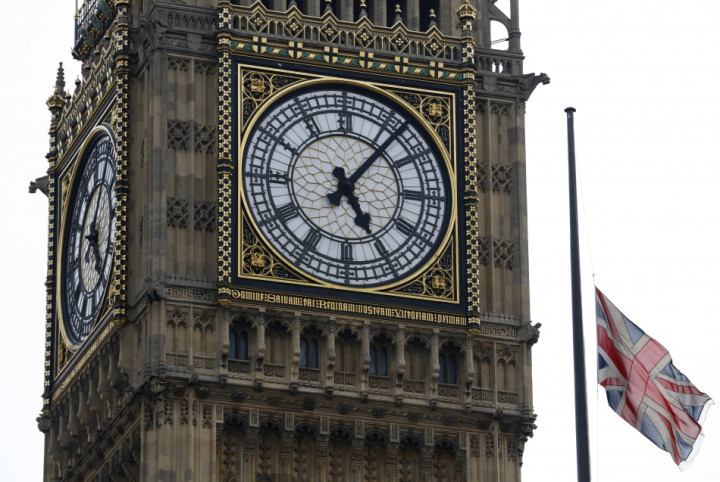 The bells of Big Ben and the Great Clock of Westminster will be silenced throughout the funeral of Margaret Thatcher, it has been announced.
Speaker John Bercow told the House of Commons the silence would be "an appropriate means of indicating our sentiments" during the procession and service on 17 April.
Thatcher's children Sir Mark and Carol, described the decision to keep Big Ben and the Westminster Clock silent during their mother's funeral as a "great honour".
The last time Big Ben's chimes were silenced as a mark of respect was for the funeral of Sir Winston Churchill in 1965.
Thatcher died on 8 April aged 87 after suffering a stroke.
Bercow told MPs: "I have received a number of representations, direct and indirect, formal and informal, concerning how the house and parliament as an institution might best mark this occasion.
"I have considered all of these. But I concluded that the most appropriate means of indicating our sentiments would be for the chimes of Big Ben and the chimes of the Great Clock to be silenced for the duration of the funeral proceedings.
"I believe there can be a profound dignity and deep respect expressed through silence."
Francis Maude, the Cabinet Office minister who chairs the True Blue operation organising Thatcher's funeral, welcomed the Speaker's announcement.
Maude added: "I am confident that this will be seen as a very dignified and respectful gesture on the part of parliament and I am very grateful to you. I am confident that Lady Thatcher's family will take it very much in that spirit and be hugely appreciative of what you have decided."
In 1916, Big Ben's chimes were stopped for two years in case they guided German bombers to the parliament building.
A military rehearsal for Thatcher's funeral took place in the early hours two days before the full service is due to take place.
Thatcher will be receiving a ceremonial funeral with military honours, one step down from a state funeral.